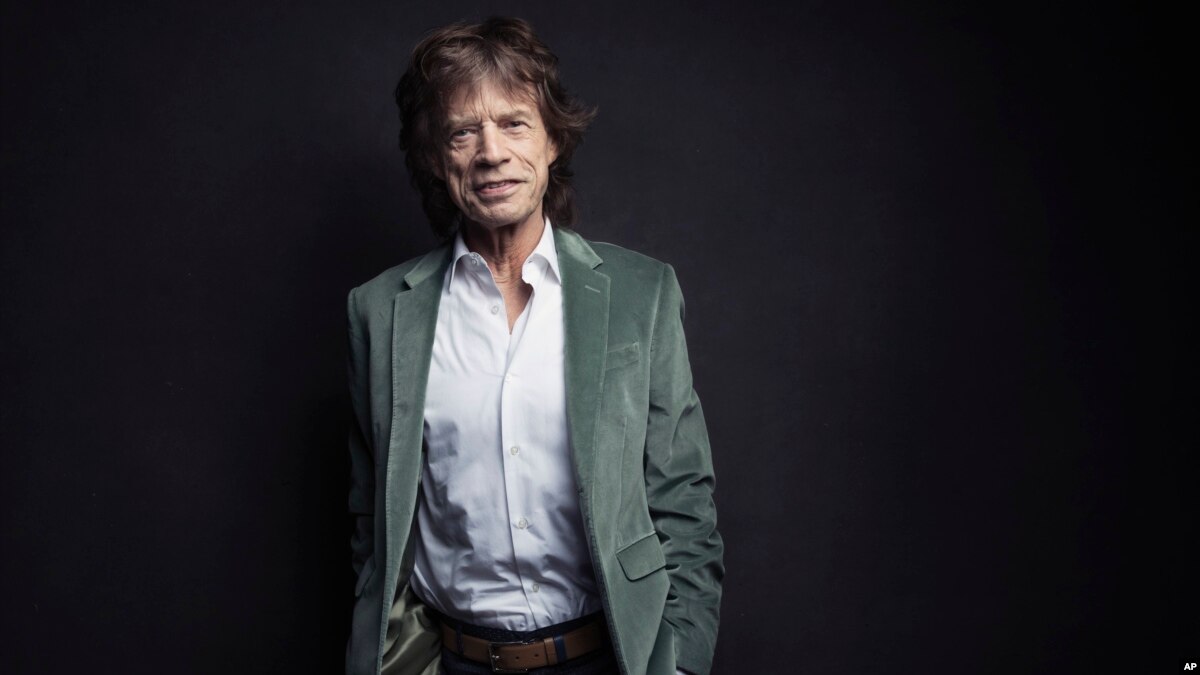 NEW YORK –
Mick Jagger likes a buzz. A natural buzz.
Next spring, with his iconic band, the soloist in the Rolling Stones, who will tour America, says live shows don't get him in a hurry and the fact that he's 75 is still touring.
. When you go out in front of all these people, you throw an enormous chemical in your body – your own chemicals, the chemicals you put on it, bu laughing, laughing.
"Let's face it, it's a great buzz. It must be like playing football," he said.
Jagger must feel like a football player – because on April 20, 2019 the Stones' No Filter tour in Miami will start at Miami at the same stadiums as NFL stars.
The tickets will be sold on Friday and the 13 shows will be held in Florida, Texas, Arizona, California, Washington, Colorado, Pennsylvania, Massachusetts, New Jersey, Illinois and Washington, D.C.
Ü Basically your life has turned into a structure for that thing to run a few hours on that scene and everything else. Of course, at other times to have fun, but you really think the next show or show you made. That night, "Jagger, Keith Richards, Ronnie Wood and will join the stage with Charlie Watts," he said. ) Too much preparation time is over – you are holding yourself together (thus). and mentally and keeps yourself really sharp. But I really like it. "
In an interview with the Associated Press on Monday, Jagger spoke about the tour in the Los Angeles church in 1972, in which he had three Grammy's and the new-old Aretha Franklin concert documentary, olan Amazing Grace Associ.
AP: What can fans expect from the United States?
Jagger: Goodnight! Good night for everyone. We did a similar tour this summer in Europe, so it was a lot of fun. … Very high energy and a good show, I think. I agree with that.
AP: Does the US perform differently compared to other regions?
Jagger: Normally I don't need to know a foreign language, so there's a big difference. There are so many languages ​​when you do a tour of Europe, so I'm trying to do it all and it takes some time, so I can concentrate on other things (in the US). There are many regional differences between Houston and New York, so you have to listen to yourself. A little bit about adjusting your cluster and attitude. This is different. You don't want it to be different, completely homogeneous. But in so many different areas, different states etc.
AP: How is the new music you're writing?

Jagger: It's going well. I have a lot of stuff. I'm writing more this week. And I'm always kidding around. I enjoy the writing process very much. I mean, you always think that the last thing you wrote is really great, and sometimes it's not (laughs). But it's really fun to do and it's really very enjoyable to do new things.
AP: No need to publish music due to the group's catalog …
Jagger: Yeah, and we didn't release it too much, and I think it was embarrassing that we didn't release any more music. So hopefully we'll post some music. We have a huge catalog. Something about the catalog, when we came to make such a tour, we came back, trying to find something we didn't do again, or we didn't do much and tried to mix it. it is not always the same show. But when you do a really great show, there's a certain amount of songs people want to hear – you don't have to play them – but there's a certain percentage of songs people want to hear, and if you don't, do them, "I wish they did."
AP: Have you been satisfied with the success of the group's blues album this year?
Jagger: That was good. We didn't really mention this. Not yet. It was fun to do. Since we were children, we had known for years and played like clubs and we knew everything well. I thought it was really great and the answer was really amazing and I thought it was really great. And I hope we can find new things.
AP: The stones have only three Grammy, I was amazed when other actions were 10 or 20. Does that bother you?
Jagger: No, I don't care about Grammy. I'm not saying it's not good to have, it's nice to have. But I can't take Grammys and if my count of Grammy isn't as great as other people, I won't break my heart. But it's nice to get the Grammy. I appreciate it.
AP: I saw you in the new Aretha documentary.
Jagger: I haven't even seen her! It was like an incredible event. It's too long and delayed and I don't think there's so much technical problem with the sound that Aretha doesn't want to happen for whatever reason, but I can't wait to see that it's good and that it's good. … that was quite a preach. Did they preach?
AP: They did.
Jagger: I remember that very well.
AP: What else do you remember about that day?
Jagger: I remember it really well. It was just a great thing. It was truly charming from start to finish. I think I went with Charlie (Watts) and I think I'm probably thinking of Billy Preston, but I don't know if you saw him there. It was a really great, really wonderful day in the church that I really didn't once spend.
AP: What do you remember about working with Nicolas Roeg, a filmmaker who lost his life a few days ago and led by "Performance" in the 1970s?
Jagger: He was a great filmmaker, and I only worked with him once and he was running it together. And he made a great cinematographer and great movies, and it was very interesting and all his movies were very different. He did a great job and had a long life and I'm sorry to have died, but I always remember to work with him; Great guy to work with.
AP: I know you've been producing a lot of things from television shows to documentaries lately, but do you want to do more acting?
Jagger: I actually finished making a cameo part in a movie with a twisted thriller called Burnt Orange Heresy. I finished this in Italy. I've had a couple of weeks, so he'il be out next year. It was just a small section, but fun to do.
Source link