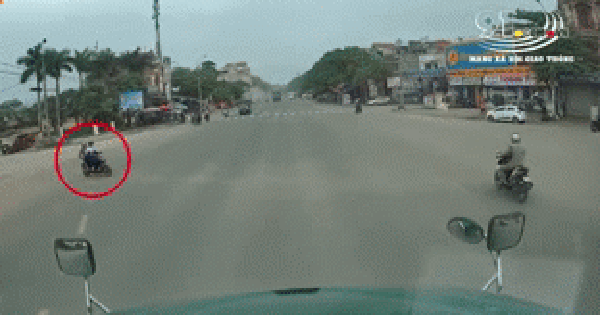 Recently, a lot of people on social networks trembled when they shared a clip of a terrible traffic accident that occurred on the road. Accordingly, the above accident was recorded with a traffic camera at around 1 pm on April 5 at the Kep intersection area (Kep town, Lang Giang, Bac Giang).
Tracking footage in the clip shows a carrying male student riding an electric bike moving from DT 292 street towards the Kep intersection. However, due to lack of attention, the young man rode an electric bike at a red light to cross the street.
Suddenly, a truck traveling in the direction of Lang Son on National Highway 1A suddenly ran in and crashed directly.
The strong blow caused the two grandchildren to fall into the street, lying motionless. Many people around who witnessed the accident went to the same truck driver to take the two grandchildren into an emergency.
It is not clear how the health of the two grandchildren was, but the traffic accident shocked many.