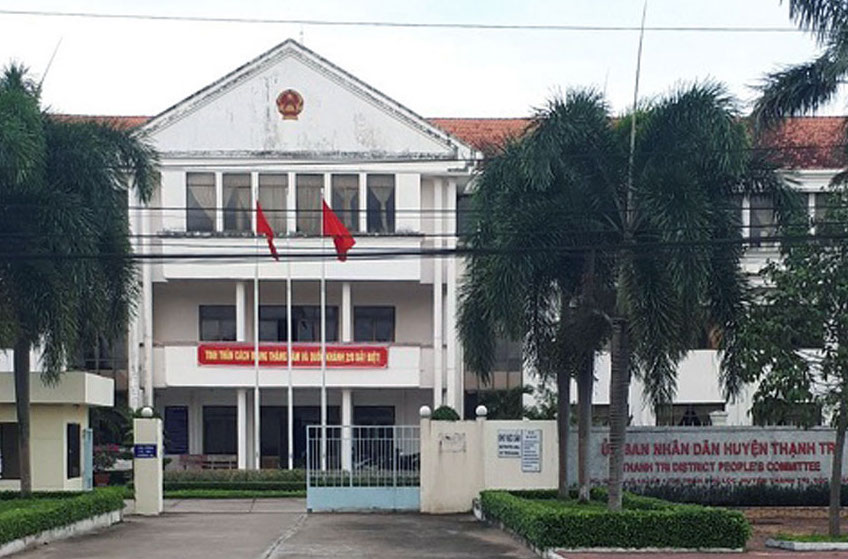 Talk with precursors On 27 November Huynh Van Sum, Deputy Permanent Deputy Secretary of Soc Trang Party Committee, Mr. Thanh Thanh Thanh Tri District Chairman of the Board of Directors Nung – District Party Commission Deputy Secretary made the decision 1132. Party and condemnation.
Accordingly, Ngon argues that the Article 7 § 1 of Article 102 / QD / TW of the Political Bureau, dated 15/11/2017, violates disciplinary measures against members of the Party. In particular, Ngon has no university degree, is not honest in declaring its history and history, and completes the profile of party members, affecting the dignity of individuals and institutions.
"In order to maintain strict discipline, the provincial Standing Committee has acknowledged that Mr Ngon's treatment is the discipline of Party condemnation, and that the People's People's Committee has also taken the decision on condemnation with condemnation today. The government is concerned about this," he said. Sum added that the next meeting would include the parties in the calculation of the next steps. If you put Ngon to examine, you have to count where you work, to examine the subject, what is missing, but not to learn from the beginning.
According to the correspondent, Mr. Ngon is the Deputy Secretary General of the People's Committee of Thanh Tri district in 8/2015. Before that, he was the military commander of the Thanh Tri region. In her personal history, Ngon mentioned her professional competence as a senior university faculty member in military, political theoretical competences.
Mr. Nong Hoang Quy (chairman of the Economic Infrastructure Department in the Thanh Tri region) established Ngon's complaint about dishonesty by the Provincial Party Committee's Standing Committee. On October 17, the Soc Trang Province Party sent a letter to the results of the agreement. Accordingly, with the examination, Mr Ngon did not have a university degree, but the region declared candidates for the Party's Board, and the candidates for district councils with university degrees were inconsistent.
Soc Trang Provincial Audit Committee Chairman According to Nguyen Van Thong, Ngon graduated from the Military Academy (Ministry of Defense) and graduated. In 2009, district level localities; The training course for completion of military command and commanders at the regional level in 2010 is the certificate of training and graduation; In 2010, he was commissioned by the Military Academy's Advanced Political Theory Military Commission.
Nhat Huy