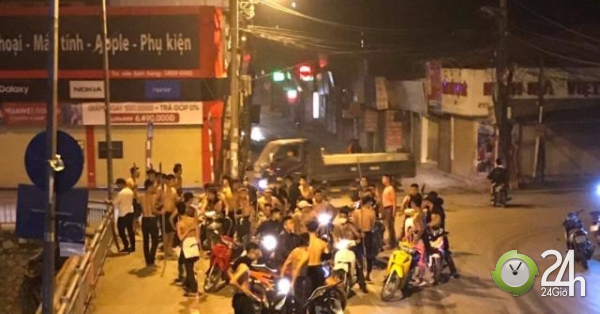 Tuesday, November 27, 2012, 2:30 PM (GMT + 7)
In the hands of a group of young people holding knifes, pig iron soldering knives like guns in his hands holding Giai Phong (Hanoi) last night.
Young people with gun, gun "parade" in Hanoi street (photo: KSIP)
On November 27, Hoang Mai District Police Department police officer Ha Noi said the unit received information and confirmed the identity of the armed youth "parade" group on the road. Last night's salvation.
"After receiving news from the public, we had the force of scrutiny in the district ward, but this group did not cause any problems last night. These young men's identities," said the Criminal Police Representative.
Earlier, on the evening of 26/11, a group of 20 people, young people, knives, pig iron welding welding cars, helmets "parade" Giai Phong Road and Dinh Cong Street, Hoang Mai district, Ha Noi city. The incident led to people on the road, a security disturbance in the region.
However, before long-distance chaos, the group used masks on the number plates to make it more difficult to verify the task force.
The case is further clarified by Hoang Mai police.