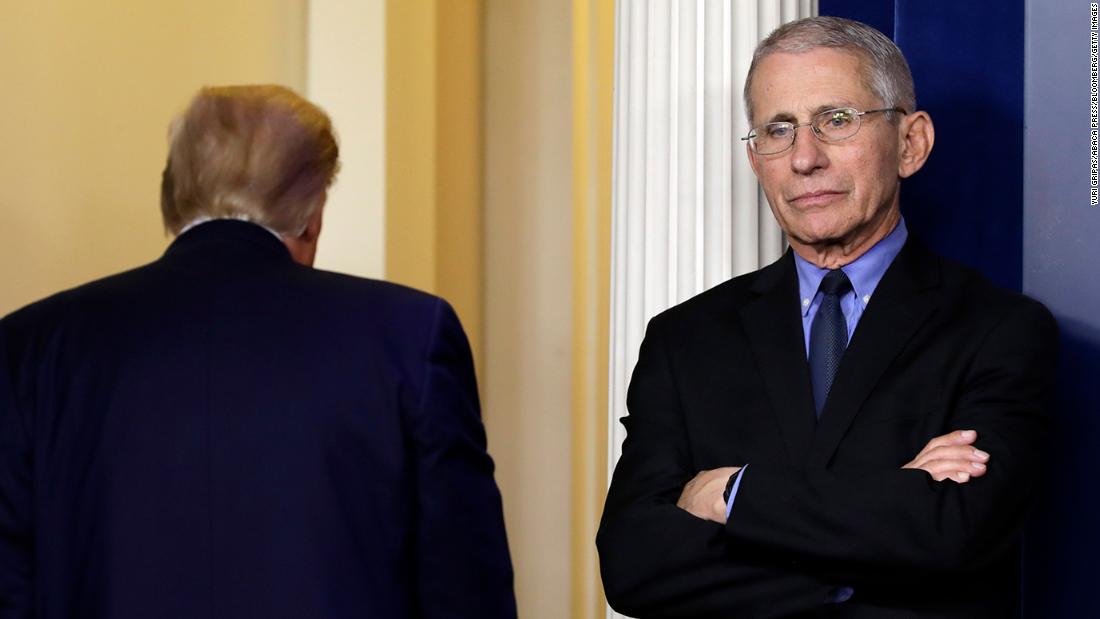 When Congressman Michael McCaul, a Texas Republican, announced that he would vote against President Trump's second charge earlier this month, he hinted that he might one day regret it.
McCaul said he wanted more time to review "facts and evidence" about the events that led to the Capitol rebellion. "Right now," he said he was against dismissal, but "I'm really afraid that more facts will emerge in the future that will lead me to the wrong side of this debate."
This quote has been in my head all weekend. The public is learning new facts about three aspects of Trump's presidency: Trump's last ditch coup attempt; the uprising that triggered the accusation; and mishandling the epidemic.
"It was worse than we knew" takeaway …
Dr. Deborah Birx speaks
Trump's Covid-19 task force coordinator Dr. Deborah Birx gave an in-depth interview with Margaret Brennan of CBS. Parts of it aired on "Face the Nation" on Sunday morning, and the entire 89-minute interview is now online in both video and text format. Among many newsworthy things: he says he hardly ever saw or talked to Trump. He says he bought a "parallel set of data and graphics" that he did not know about. Brennan asked if it was "disinformation", but Birx didn't answer.
"The skunk at the picnic"
I think we'll continue to learn more about how Trump's Covid denial is harming the country.
On the weekend, Donald G. McNeil Jr. from NYT, Dr. He spoke at length with Anthony Fauci about life under Trump, and for Birx, "It was much more painful for him" because he was much more closely attached to him. WH. Fauci said that Trump sometimes invites him to "express my disappointment for not acting more positively" and that Trump "surrounds" with people saying things that don't make scientific sense, but he always feels better to stay rather than resign. task. "I always felt that the skunk from the picnic would not be at the picnic anymore if I walk away," Fauci said. "Even though I'm not very effective in changing everyone's mind, the idea that they knew the nonsense couldn't be spelled out without me pushing it back was important." Continue reading …
But are these revelations occurring?
Thanks to the efforts of news outlets such as NYT, WSJ and CNN, we continue to learn more about the last breaths of Trump's coup attempt.
We are also hearing more and more about the attack on the Capitol. The other day, I was impressed by this WaPo story titled "Individual militia members planned to attack the US Capital before the January 6 attack, according to court documents," because he conveyed the messages of one of the accused gang leaders. taken during the rebellion. "When he posted a one-word message, 'Inside,' he said he received warnings and instructions describing tunnels, gates and corridors," the FBI said. Directions from? How? There is still a lot we don't know.
Similarly, this NYT story tells how a Capitol Police lieutenant strives to protect the House MPs by piling tables and chairs into a makeshift barricade. "There were 31 rounds for the service weapon, and he told the others he was afraid he might need them all." I can't help but wonder: Is this new information crashing? Or did most people make the 1/6 decision?
View from NW PA
Maria, a regular "Trusted Sources" audience, told me after her show on Sunday: "In my northwestern Pennsylvania town of Trump, as if the uprising did not occur, Trump won the election, Trump was the most successful POTUS ever. And Dems will take away their liberties. It was ANTIFA, not MAGA, that caused the uprising. ZERO INSURANCE OR PANDEMIC SPEECH AND there is a lot of praise for Trump. "Of course this is an anecdote, but this is exactly what I see on right-wing radio and television …
"They don't even share a vocabulary." But…
The blame will proceed this week
>> "Trump began believing that there were fewer convictions than it would have been if the vote had been held immediately after January 6," Haberman reported on Sunday night that he was citing people who were familiar with his thinking …
FOR THE REGISTRATION
– Speaking of conspiracy theorists, Maria Bartiromo will host Fox at 7pm this week …
– David Folkenflik on Fox's strategy: "What they're doing is trying to figure out what kind of public stance they can take to protect the audience and the highest possible loyalty …" (NPR)
– Glenn Kessler and his friends. "The last gang of Trump's presidency: 30,573 false or misleading claims – almost half will arrive in his final year …" (WaPo)
– Azi Paybarah reports that the "missing cause" of election fraud, including Rudy Giuliani's WABC radio show in NYC, is alive and well on the talk radio … (NYT)
– Another reminder that America is not really 50/50 countries: "President Biden received high approval marks during his first week in the Oval Office, due to his reaction to the coronavirus (69%) and his confidence in the ability to unite the country (57%), " according to this new ABC / Ipsos survey … (ABC)
No chair should be rated on a curve.