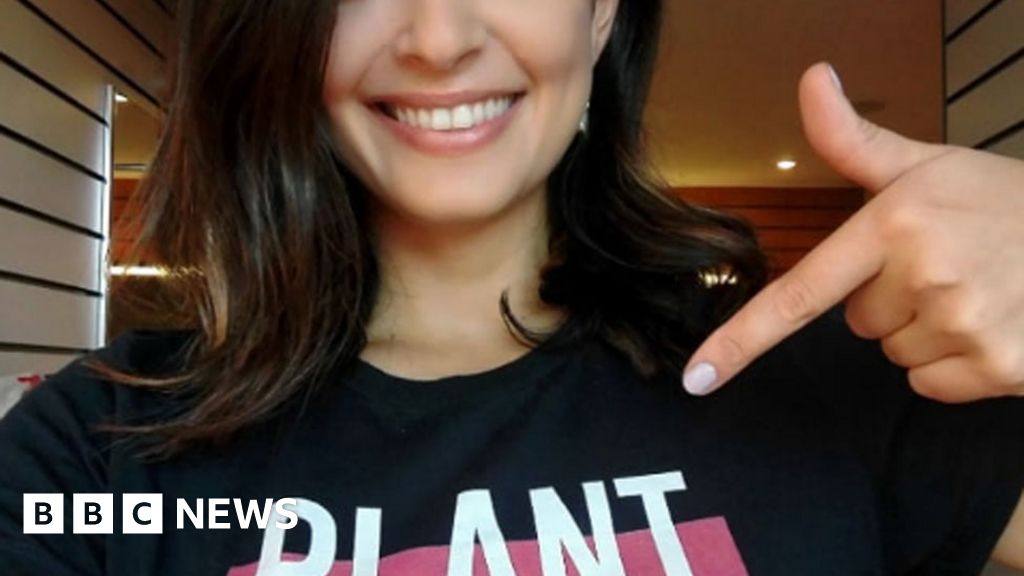 When Selene Nelson wrote some articles on magazine-based food for William Sitwell, she wrote that she had once proposed a series of murders to kill the demons and was forced to resign in the following storm. Nelson describes what it was like in the center of this storm and how he met Sitwell for The One Show.
It started slow. "Selene Nelson is a disgusting, disgusting bitch," first read the tweet, "she deserves a disease." The next, a few minutes later, was even worse: "I hope that this self-righteous, vindictive bitch will never appear in a line again," he continued. "The only miserable who has no substance in his life (he had a four-letter word here)." Abuse for a few days, the media and the US, New Zealand and Australia from the United States, England, LBC, Daily Mail & many, as many foreign press, as it is very fast and arrived quickly.
Among people wandering through the meat gifs, I am saddened at the level of vitriol that is wrapped around me, while people think I'm going to upset me and think that the tabloid media will take care of me. We are puzzled, yet we are not surprised, because we all know what Twitter looks like – and as a vegan, I am well aware of how my lifestyle can upset people. After a while, the harassment was just boring, so I turned my phone into airplane mode, turned off my social media notifications, rejected all comment requests, and tried to deal with my work.
What was in the center of this social media storm? After preparing a series of plant-based cooking, I created an e-mail from William Sitwell, the editor of Waitrose Food. Sitwell & # 39; s response, "one by one, one by one to kill and kill them proposed a series. How to trap them? Is to question them correctly? Is to reveal their hypocrisy? Force feed." Since then, he said the e-mail would mean "love in some ways," but I didn't understand how I read it.
---
Find more
Selene Nelson, William Sitwell (left) and BBC's Justin Rowlatt. One Show, BBC One & # 39; s, Monday, November 26
Click here to capture IPlayer
---
Behind the terrible nature of the e-mail, I saw what I often saw when people heard the word i vegan, – hostility, vulnerability, even anger. As a vegan, I expect this from certain people, but not from an editor working for Waitrose, but rather as a fanfare that brings out the new vegan range as fanfare. The editor does not respond to the standard zor irrelevant çık response, and I find it difficult to understand why a respected, successful editor in the position of power would go out of his own way to undermine a freelance user who would only deal for a job. .
The next day, after sleeping on him, I chose to study for BuzzFeed the reason why veganism can inspire such hostility from others. Instead, BuzzFeed wanted to work as a news story about Sitwell's email. On Monday and ran Wednesday, Sitwell fell.
The story divided the media and the people. Many people have sent me support and solidarity messages, criticizing me for not finding me funny by email. There were some people in the public who publicly condemned the so-called "betrayal" – a concept that I hardly understood when I thought I didn't know William Sitwell.
Obviously, the idea of ​​free speech became a theme of this debate, despite the fact that it had nothing to do with the story: Sitwell was using the right to free speech – but the right to use that right justified free speech.
This weekend Sitwell spoke on Sunday about the online abuse he had received since the story broke in The Mail. His wife and baby son, as well as the graphic threats of the violence against him is very ugly. But as The Mail's wild headline says, "The idea of ​​who puts blood like a vegan who can't find blood" is funny and ignores the fact that I have been subjected to the same level of abuse and threats as Sitwell. Raging omnivores seem to be more than a match for angry vegans.
To learn more about the drama that affects both of us, we need to look at broader reactions. Good morning Britain, "Does he hate the new norm?" Vice, while writing about "vegaphobia," the Daily Mail revived his readers. Apart from the sür normal neden reasons, we claimed that they hated vegans (supposedly frustrating, pious, and hypocritical), suggesting a deeper reason for the history of Vice; The author sees veganism as a threat to ası perceiving identity, values ​​and beliefs, gan the author wrote in part because he challenged the deep belief of human supremacy in non-humans.
It's a risk of turning a word such as "vegaphobia" to the brother-and-vegan throne – this constant belief that vegans are extremely sensitive, militant, I'm convinced that we're an oppressed minority. Vegetarians are not an oppressed minority, and to assert that we are nonsense. But what we see, we speak for an oppressed majority: millions of people are now hanging upside down and massacred.
I believe there is another underlying cause for hostility to veganism: to refuse to recognize the suffering of animals. Tasting is easier than listening to them, because it allows people to ignore the suffering of animals: if you don't face it, do you even have it? If the media don't like to insist, vegans don't want to embarrass the non-vegan – but we want people to know the truth about livestock. This is a conscious decision if a person is aware of the suffering of the animal and is still happy to eat animal products. But right now, not for most people who consume meat, milk and eggs on a daily basis.
It's disappointing, but the main thing I'm getting away from from this experience is how many people actually don't know what veganism is. They understand vegetarianism, but veganism is "far away." It's "extreme." Veganism is not a way to irritate a diet or a fad or the people around you; it is a deeply held philosophical belief, a way of life that, practically and wherever possible, wishes to avoid all forms of oppression and abuse against other living beings. There's nothing extreme about it.
I met William Sitwell for the first time this week. I contacted The One Show, who said that they talked to William and were eager to bring us together to talk about our experience. The idea made me feel a little anxious, but there were other feelings: curiosity, challenge, hopefulness. Undoubtedly, it would be a good thing for us to discuss our individual experiences, both overwhelming and stressful. And if we can have a (polite) debate about veganism along the way, better.
As far as we're different people with different views, William hasn't been kind since we met. I appreciated her warmth and good intentions, and despite her gusto that refreshed me with her favorite meat dishes – "Pigs filled the parotters with chicken!" – he was willing to listen. Since then, many vegans have said that "they continue their lifestyle choices from a moral point of view I cannot discuss" – a comment that I respect and admire (and, of course, disagree).
But as I tried to explain, this wasn't really about me for William Sitwell, or why I resigned or why I emailed it in the first place. This is why it is considered funny or thought to treat vegans with hostility and anger. I'm sorry William Sitwell lost his job, but I don't regret revealing his email. He started a conversation about veganism and how we perceive it, and that should be a conversation.
I'm so excited William is also happy to be a part of this debate. In The Times, he hopes we can work together to a explain the world of food and tell the people we are convinced The. I hope it is very powerful and I think it will send a strong message: two people with different views – especially the two people who are portrayed as rivals in the media – can talk together wisely, and if you can discover this problem without abuse, then there is actually a place. We've made progress as a species.
Join the conversation – find us Facebook, Instagram, YouTube and excitement.