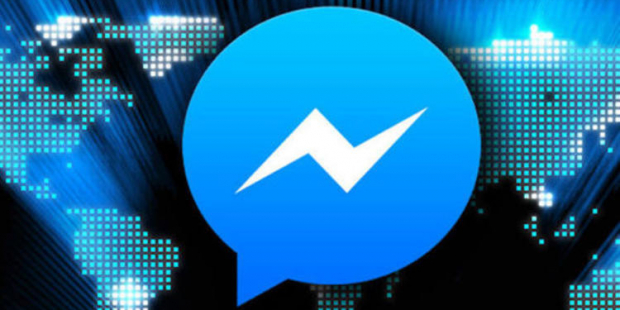 [ad_1]
Whatsapp has been in use for a while to retrieve the message finally came to Facebook Messenger. Messages from Messenger can now also be deleted from the other party's screen.
Messenger has the ability to retrieve messages. The feature was first active in countries such as Bolivia, Colombia, Lithuania and Poland. Recently, the feature will appeal to all users in the world.
This is not the end of Facebook's plans. The company plans to place comprehensive features on the consumption table, including setting the expiration dates for all unencrypted messages or chats.
Some "Undelivered Messages" management is also under the control of the social media service. The shares of company executives will remain confidential thanks to Mark Zuckerberg's guidance. Thus, experts and researchers will not be able to access private messages from the company. Private messages are expected to be encrypted, even if some people have access to private messages.
window.fbAsyncInit = function() { FB.init({ appId : '232148700181828', channelURL : '//t24.com.tr/channel.html', status : true, cookie : true, oauth : true, xfbml : true });
FB.getLoginStatus(function(response) { if (response.status === 'connected') { var uid = response.authResponse.userID; var accessToken = response.authResponse.accessToken; //alert("şimdi sign in ediliyor"); userLogin("facebook",response.authResponse.accessToken,"update");
} else if (response.status === 'not_authorized') { // the user is logged in to Facebook, but not connected to the app //alert("signed in but not connected "); } else { // the user isn't even logged in to Facebook. } });
FB.Event.subscribe('auth.login', function (response) { //alert("şu an giriş yapıldı. token:"+response.authResponse.accessToken); userLogin("facebook", response.authResponse.accessToken, "update"); });
FB.Event.subscribe('edge.create', function (targetUrl) { PUBLIK.trackSocial('facebook', 'like', targetUrl); });
FB.Event.subscribe('edge.remove', function (targetUrl) { PUBLIK.trackSocial('facebook', 'unlike', targetUrl); });
FB.Event.subscribe('message.send', function (targetUrl) { PUBLIK.trackSocial('facebook', 'send', targetUrl); });
//bindEventTracking(); };
(function(d){ var js, id = 'facebook-jssdk'; if (d.getElementById(id)) {return;} js = d.createElement('script'); js.id = id; js.async = true; js.src = "http://connect.facebook.net/tr_TR/all.js"; d.getElementsByTagName('head')[0].appendChild(js); }(document));
// facebook dpa audience (function(){ var _fbq = window._fbq ||(window._fbq =[]); if(!_fbq.loaded){ var fbds = document.createElement('script'); fbds.async =true; fbds.src ='//connect.facebook.net/en_US/fbds.js'; var s = document.getElementsByTagName('script')[0]; s.parentNode.insertBefore(fbds, s); _fbq.loaded =true; } _fbq.push(['addPixelId','829603620417104']); })(); window._fbq = window._fbq ||[]; window._fbq.push(['track','ViewContent',{ content_ids:[(Math.floor(Math.random() * 10) % 2) + 1], content_type:'product' }]); // facebook dpa audience done [ad_2]
Source link