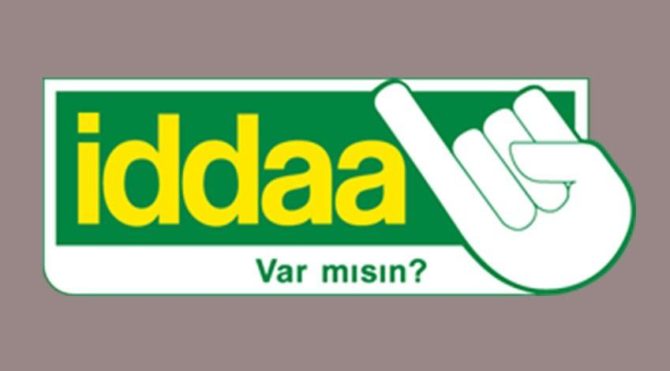 Turkcell's subsidiary İnteltek gave the only bid for the tender. Turkcell and Intektel CEO Terzioğlu said in a statement "for the 10-year turnover of $ 200 billion have been committed to the turnover. We have a 1-year extension. We are planning to start a new 70-percent bonus process, such as March." said.
Sports Toto Organization in 2004, the game had started Iddaa.
In 2008, the tender was renewed and the right to play for 10 years was transferred to Intettek, a subsidiary of Turkcell, with a commission rate of 1.4 percent.
More than one company was expected to participate in the tender held at the Sports Toto Presidency today.
RATE INCREASED BY GROSS
The government, which has been working to prevent the illegal wage, decided to increase the gross bonus rate distributed at the rate of 59% to 83%.
Thus, the amount of premiums to be distributed for competitions can increase up to 70 percent.
MASAK REPORT: REWARDING RATE
Last year, the Financial Crimes Investigation Board (MASAK) prepared a report on the damage to the state by the illegal wage. About 5 million people in Turkey were reported illegal starring score of 40-50 billion pounds of bet size. The report also stated that the illegal bet was deprived of money transferred to some public institutions except tax, and it was noted that the illegal bet was preferred because it gave two times more than the legal bet.
According to the report, 40-50 billion pounds per year of the annual betting volume of betting sites "servers" in the United Kingdom, France and Cyprus were identified in general.
AKŞAR: SHARE OF THE CLUBS SHOULD BE INCREASED
Football Economist Tuğrul Akşar sozcu.com.tr'y to In his statement, the increase in bonuses is important to be distributed, but the share of football clubs should increase the receivables, he said.
Akşar said, Ak There is something I have criticized before. Increasing the bonus to be distributed is very important, but the share of football clubs should be increased. D
Akşar underlined that the claim should allow the only match system to avoid illegal betting. One of these is to allow a single match system. Secondly, the odds should be close to the odds given on the illegal betting sites. When there is a lot of difference, people are turning to illegal betting sites with higher rates. The company that will take the tender should think about it; why do these people turn to an illegal stake? These need to be considered.