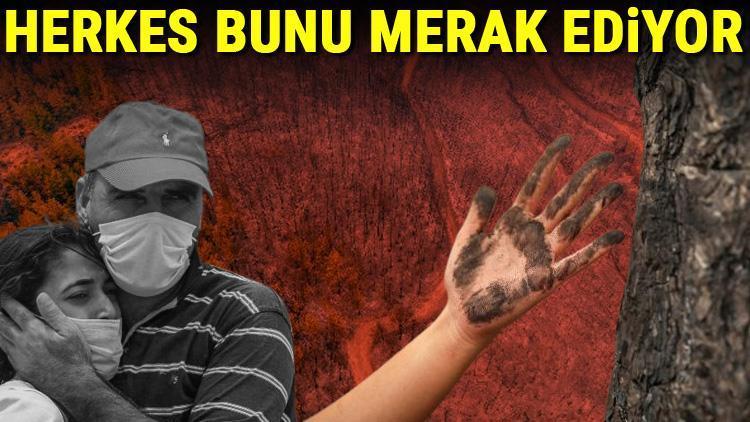 class="cf">
HUMAN HAND
prof. Dr. Doğanay Tolunay (Istanbul Cerrahpaşa University Faculty of Forestry faculty member): Statistically, we see that forest fires are increasing every year. When we look at the reasons, 89 percent are human and 11 percent are caused by natural events such as lightning. Activities such as garden cleaning and burning stubble come to the fore in human-induced ones. However, even a piece of glass left in the forest or a cigarette butt that is not well extinguished can start a fire. In recent years, we need to add to these the fires caused by electricity transmission lines. It is highly probable that the fire in Osmaniye started from the power line.
2 GLOBAL WARMING
In Turkey's current climatic conditions, there is a risk of fire at certain times of the year, we call it the fire season. In this process, which covers the months of May and November, the most risky period is July-August when the air temperature rises excessively. During this period, the leaves, which we call the dead cover, which are poured under the forests, and the dried branches cause the fire to grow very quickly. In the last few years, we have seen that the number of fires has increased in September and October due to the climate crisis. Air temperatures rise excessively, precipitation decreases, air humidity drops to extreme levels such as 10 percent. If there is wind, the risk of fire increases.
3 BLOWERS
class="cf">
prof. Dr. Mikdat Kadıoğlu (Istanbul Technical University, Department of Meteorology Engineering lecturer): In places where the weather is affected by high pressure, the air collapses and dries up because it collapses. Recently, due to the increase in air temperature, the soil and vegetation have dried and become more suitable for burning. Currently, the relative humidity in Antalya is at an abnormal level of 6 percent. As the air settles, the wind blows from the top, drying up at the same time. The wind blowing from the slopes of the mountains dries the trees, leaves and grass in the field, making them suitable for burning, everything can ignite at the slightest spark, we call this the 'blow dryer effect'.
4 SETTLEMENT IN FORESTS
Dr. Ümit Şahin (Sabancı University Istanbul Policy Center Senior Climate Specialist): Fires are happening all over the world right now. Fires in many regions at the same time are typical of forest fires due to the climate crisis. We saw the same feature in Australia two years ago. 15 percent of forests burned. Russian forest fires in 2010 showed similar characteristics. But this does not show that fires are not related to humans. Establishing sites in forests, constructing hotels, picnickers leaving glass and throwing cigarette butts increase the possibility of fires. It is necessary to prevent the construction, tourism, industry and mining facilities in the forests.
BURNING FOREST CANNOT BE RECONSTRUCTED
class="cf">
prof. Dr. Doğanay Tolunay says that raising public awareness is also very important, and states that one of the common misconceptions is the belief that the fires were set deliberately in order to put the lands up for sale: "According to Article 169 of the Constitution, the land where the fire broke out has to be reforested, it cannot be opened for development. If it is filed, you can file a lawsuit. Unfortunately, there is no need to wait for the fire to open the forest areas for development. A certain amount of forests are already opened for development every year for hotels, mines and power plants. If we have any doubts on this matter, as citizens, we have the right to bring the matter to the prosecutor's office."
class="cf">
ASH FROM GREEN…
Extraordinary efforts were made yesterday to extinguish the fire that started at 4 different points in Manavgat on Wednesday. Teams from many provinces of Turkey have been trying to put out the flames, disregarding their lives since the day the fire started. The areas turned into ash by the fire are heartbreaking…
Live Stock Market – Gold Prices – Bigpara for Currency Converter
Source link