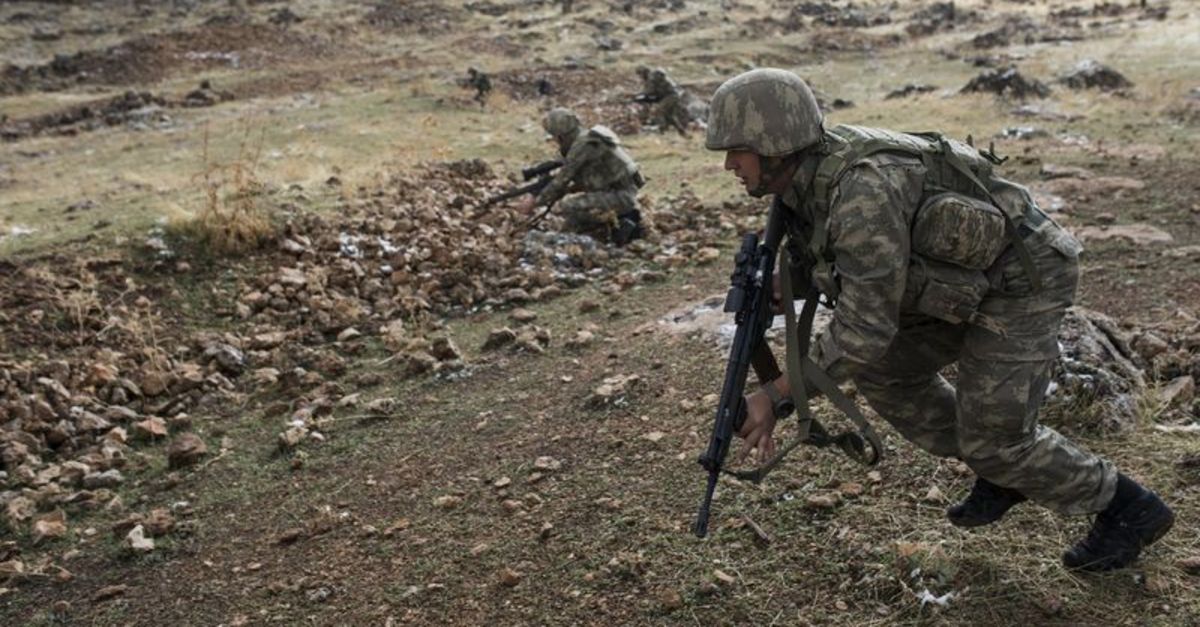 According to the information obtained by UAV, soldiers who were injured as a result of the explosion of the EYP which had been laid on the road during the search screening activities of the security forces in the Gabi Mountain region of the Duzlukonak District of Sirnak Province, were taken to Şırnak State Hospital and treated.
OPERATION STARTED
Şırnak 23. Infantry Division Command helicopters in the region where troops were sent to a comprehensive operation was launched.
ŞEHİDİN FAMILY GIVEN NEWS
The martyrs of the infantry expert Corporal Unal Olgun's family was martyred. Military officials from the martyrdom of martyrs, martyr news of his wife, Ceylan, mother Güleser and father, Asim Olgun. Then the Turkish flag was hung on the building.
After hearing the news of Shahada, many people who came to the house read the Qur'an and prayed.
It was learned that the funeral of Olgun, the father of two children, was to be buried in Bursa tomorrow.
MERSIN'S ACI NEWS
Infantry Sergeant Ömer Doğan's painful news reached his father's house.
Şehit Doğan's family was living in the Erdemli district of Mersin, where they were informed bitterly by Erdemli District Governor Avni Kula, the District Gendarme Commander Major Mehmet Derin and the District Police Chief Ahmet Şahingöz.
Then, Turkish flag was hung in Dogan's father's house. Many people came home after the news of the Qur'an read the Quran, prayed.
Dogan's funeral tomorrow Erdemli district will be given to the ground after noon prayer.
IMPORTANT CURTAINS OF THE DAY
Source link