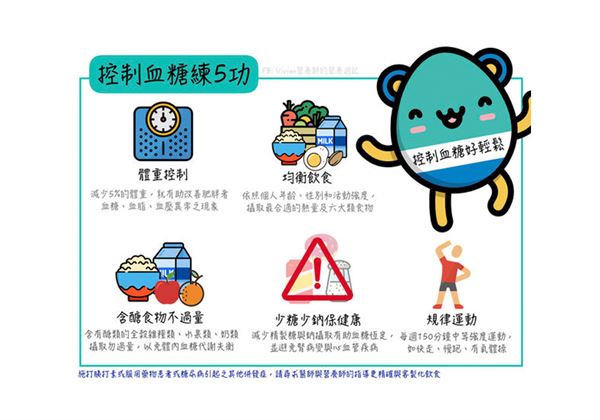 (Key:
diabetes
,
Blood sugar
,
diet
,
metabolism
,
Li Weiwei
)


In addition to the drug, diabetes is an important factor that helps to control the disease and reduce the risk of complications. Many patients can understand this, so they get a lot of questions about diet, for example, is this thing edible? How much is this thing eating?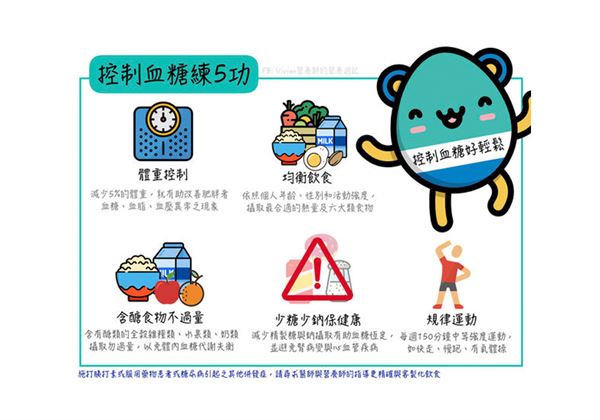 (Image courtesy / Vivian dietitian)
Vivian was very pleased to see that the patients were very concerned about their condition. But what I want to share with you today is that the amount of food it eats changes from person to person, so Vivian will know your position, learn the most appropriate food intake, and diabetes will remind everyone. A place to pay special attention to your diet.
Weight control in standard range
The study found that decreasing body weight by 5% in obese diabetics helped improve blood sugar, blood lipids and abnormal blood pressure, so the standard position for diabetic patients is quite important.
I BMI standard range: 18.5 I BMI <24, BMI = weight (kg) / height (m) 2
Waist Healthy waist circumference: male <90 cm or female <80 cm
Balanced intake of six large foods
Six food categories can provide different foods. Depending on the age, gender, and activity intensity, find the optimal calorie requirement and recommended number of meals and balance the intake of six food categories to maintain a balanced diet and health. With the "Zhongyan Nutrition Information Network", you can learn the requirements of the six basic food categories and the basic replacement principle by simply clicking on the basic information.
Whole grains, fruits and milk should be enough but not excessive
Once you know the needs of the six basic nutritional types through the above mentioned Zhongyan Nutrition Information Network, all grains and cereals, fruits and milk containing sugars should be carelessly taken so as not to disrupt the blood sugar metabolism in the body. In addition, white rice, white bread, white steamed bread and other fine grains instead of brown rice, crusted red sticky rice, purple rice, etc. to obtain dietary fiber that retards the rise of blood sugar. It is recommended to use whole grains and cereals.
If you have kidney disease caused by diabetes, you are not recommended to eat cereals and grains rich in potassium and phosphorus. Therefore, please consult your nutritionist and health personnel to prepare a healthier diet. Positive decision!