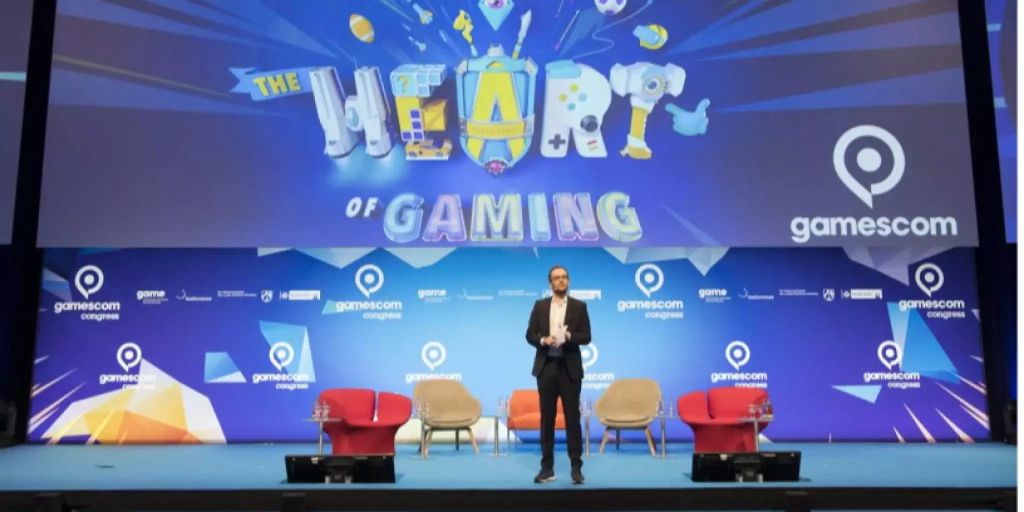 At Gamescom 2021 in August, not only industry giants like EA and Ubisoft are promoting their new games. 18 Swiss studios are also there.
In short, indispensable
At the end of August, Europe's biggest game fair Gamescom Online 2021 will take place.
Swiss studios are represented here, as well as big international names.
The SwissGames initiative will feature a total of 18 developers in its pavilions.
Gamescom online 2021 games expo will take place from August 25-27. As last year, all events are available virtually and as live streams and videos.
So far, many industry giants such as Bethesda, Electronic Arts (EA) or Ubisoft have confirmed their participation. As always, a significant part of Gamescom are indie game developers.
The biggest Swiss game "Farming Simulator"
As announced by SwissGames, a Pro Helvetia initiative, there will be a total of 18 Swiss studios at Gamescom. These can be viewed at both the Indie Arena Booth and the SwissGames online pavilions in Arcade Village.
Most eyes will be on the largest Swiss studio, Giants Software. This is expected to release the eSports title "Farming Simulator 22" in November. The developer will now present the first preview at Gamescom.
Kickstarter success "The Wandering Village" from Stray Fawn Studio is also highly anticipated. The Swiss developer received over 150,000 euros from a crowdfunding campaign.
The strategy game is currently available in Early Access on Steam. The title should be taken literally: It's about building a village on the back of a great wandering creature.
More on the subject:
Ubisoft eSports Europe EA

---
Source link