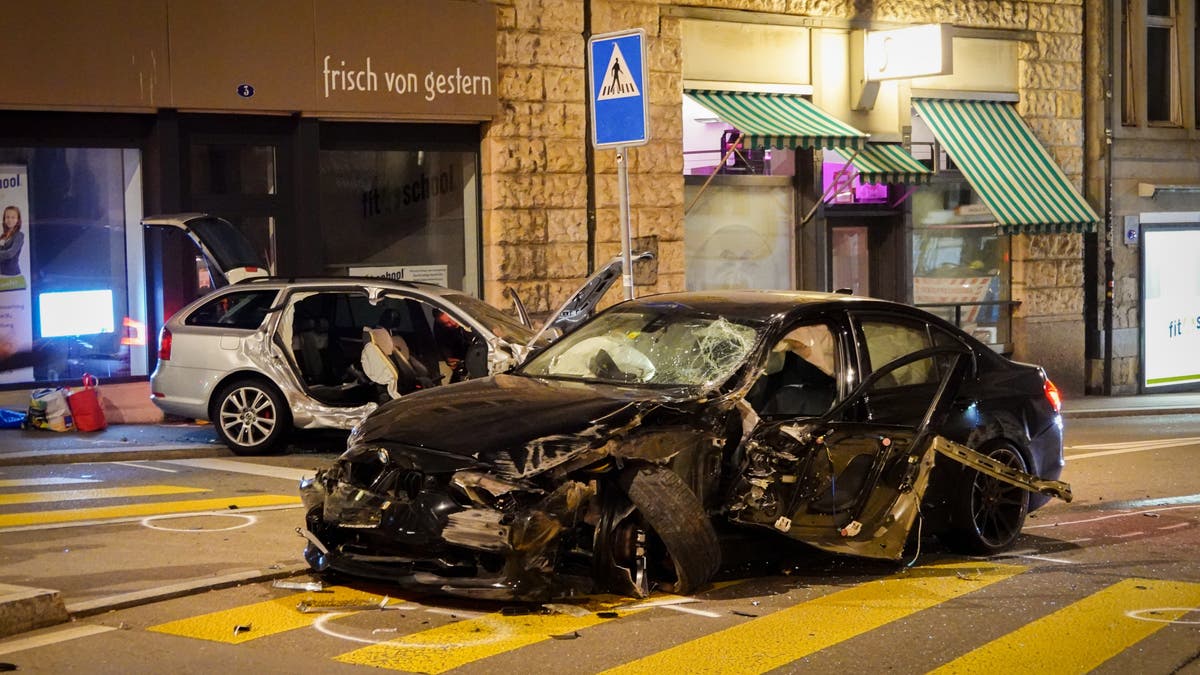 [ad_1]
City of St. Gallen

"This car was supposed to be with the posers" – 26-year-old scraps BMW and injures one
On Saturday evening there was an accident at the Spisertor junction in the city of St. Gallen: According to eyewitnesses, a young BMW driver drove too fast, lost control and crashed into another vehicle.
On Saturday evening, there was a serious traffic accident at the Spisertor roundabout in downtown St.Gallen. "According to eyewitnesses, a 26-year-old boy drove into Spisertor on Lämmlisbrunnenstrasse at excessive speed and lost control of his BMW," said Klaus-Dieter Mennel, spokesperson for the St. Gallen city police. The handlebars slammed the car into a roadside recess that turned 180 degrees from the impact of the impact.
The crash vehicle then rubs against the wall of a house and eventually crashes into an oncoming vehicle that can no longer escape. The occupant of the crashed car was rescued by the fire brigade, but only slightly injured. According to eyewitnesses, a passerby managed to jump in front of the approaching BMW at the last second.
One resident noticed the driver passing with the engine squeaking and the tires squeaking – then there was an explosion: "I still thought it was in these car posers. They make noise here all the time with their noisy cars and pose a danger to the public." However, he did not observe the full course of the accident.
Polluter protested being taken to police station
After the accident, the person who caused the accident had to go to the police station to give a blood and urine sample, among other things. But he resisted: "The person resisted and had to be detained by officers," says Mennel. It is not yet known whether the man was drunk or under the influence of drugs.
[ad_2]
Source link