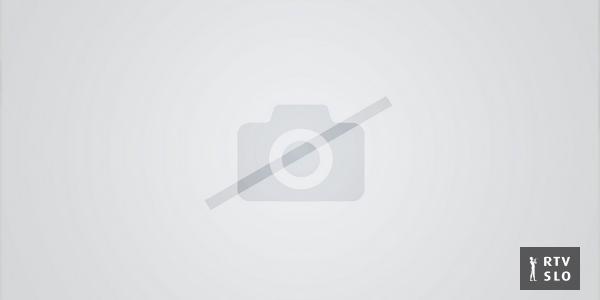 [ad_1]
The Supervisory Board has launched an initiative for the early dismissal of the Program Council's RTV Slovenian General Director Igor Kadunac. Photo: BoBo
Supervisory Board agreed on Wednesday
November 15, 2018 at 4:43 pm
Ljubljana – MMC RTV SLO
The RTV Slovenia Supervisory Board has made an attempt on the RTV Slovenian program council for the early dismissal of its general manager Igor Kadunç due to illegal employment.
Among the reasons for the director's early dismissal, the Supervisory Board stated that employment was illegal first.Since it is agreed that employment contracts shall be made without a public declaration of at least one open declaration or that employment contracts shall be made beyond the provisions of the internal contracts, in the decision.
According to unofficial information, Kadunč's proposal to dismiss from the eight members of the Supervisory Board was supported by eight members. They also accused Kadal of informing the film companies of RTV very late with the participation of one of his sons.
The Supervisory Board also criticizes the Director for violations of the necessary conduct if not required to do so and some of the Supervisory Board decisions should not be executed.
The final decision on the fate of the General Director of Radiotelevision Slovenia is in the hands of the Program Council, scheduled for two regular sessions by the end of the year: November and December. When the proposal of the supervisor comes up, it is not yet known, but it is more likely to be in December. President of the Program Council Ciril Bashkovich he did not want to comment on the offer and left the first statement among the auditors. How Much Is Andrew Graham.
In the dismissal proposal, the RTV Supervisory Board refers to the fourth paragraph of Article 48 of the Statute; otherwise, it shall determine the expiration of the duty of the General Manager before the end of the term of office and says:If it does not comply with the laws and bylaws in its operations, RTV does not implement or contradict the decisions of the Program and Supervisory Board of Slovenia."
The Supervisory Board consists of Andrej Grah Whatmough, Aleksander Igličar, Stanka Premuš, Matjaž Rakovec, Janez Petadež, Matjaž Medved, Irena Ostrouška, Petra Majer, Marko Kerin, Lucija Valenčak and Vesna Zadravec.
La. Yeah.
Report error
[ad_2]
Source link