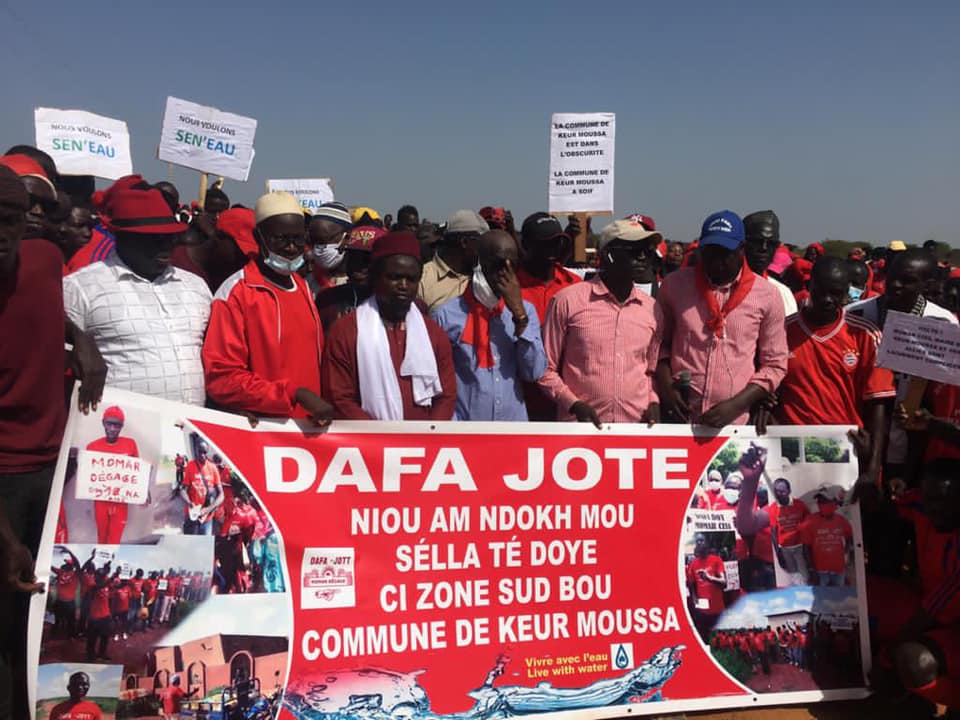 Thierno Alassane Sall, leader of the Republic of Values, was traveling to the town of Keur Moussa on Sunday, November 22, to attend a demonstration protesting the lack of population in this southern part of Thiès district. 'drinking water.
Lack of water…
These Thiess residents rebel against the drowsiness of government officials in the face of lack of drinking water. Indeed, these residents are experiencing a real ordeal that continues to make their daily lives even more painful.
Obvious dread …
Thierno Alassane Sall, the leader of the Republic of Values, had gone to these citizens in obvious turmoil, and was so worried that it is urgent to draw the attention of the authorities to this situation.
Source link