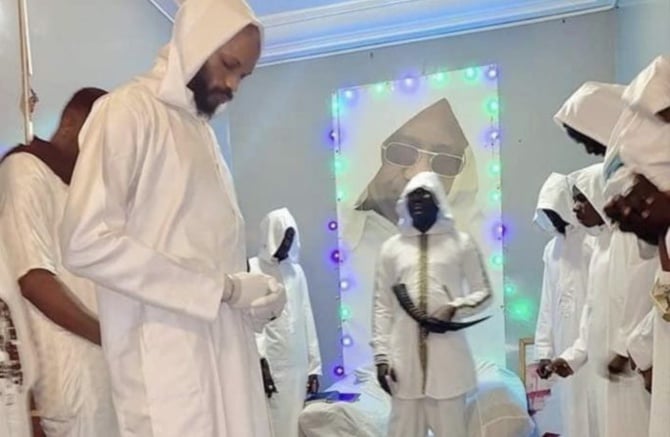 We know more about the "false prophet Issa" (Jesus for the Muslims) who was arrested last Friday with his group in Touba, who wanted to make Tawaff in the great mosque of the holy city. The rogue Habib Diabang, in his delusion, argues in front of researchers to continue a miraculous cure against covid-19.
Miracle cure for COVID-19 …
Habib Diabang, 36, did not regret his muscular ancestry with some of his students at Touba's grand mosque last Friday. "SourceA" reported this Tuesday that the false prophet gave revelations during his first interrogation at the Holy City Special Commission. As a matter of fact, the identity thief reveals that he has a remedy against coronavirus.
… in the hands of the so-called messenger
«Khadim Rassoul left us a light at the level of Touba's great mosque. We are there to get it to save humanity. I even need to cure the coronavirus with this light and also with all the bad behavior of people "Habib Diabang said. Far from being splintered, Habib Diabang says, "Even Khadimou Rassoul talked about our judges through one of his books (xassidas)." The false prophet Issa, the son of a high sports authority and a shipper in the Dakar Autonomous Port, continues: "I have the first treatment for coronavirus."
Source link