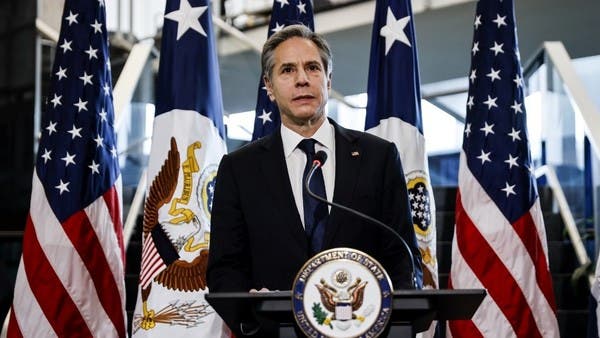 Today, on Wednesday, US Secretary of State Anthony Blinken stated that Biden has called for transparency with the press, confirming that President Joe Biden's administration has reviewed several steps taken by the previous US administration.
"We will focus on the Houthis, who occupied Sana'a and targeted our Saudi ally," he said at the first press conference, stating that the Houthi militias have committed numerous human rights violations.
He also said that "Saudi Arabia has provided a lot of humanitarian aid to Yemen," and stated that his country is willing to distribute aid there.
Peace Agreements
"We support peace agreements between Israel and neighboring countries," Blinken said, regarding peace agreements in the region.
Regarding the Iran case, the new US Secretary of State stated that the United States will not return to the agreement on Iran's nuclear program unless Tehran returns to fulfill its commitments it has backed down, which "will take some time."
"Iran is no longer fulfilling its obligations on various fronts. If it takes this decision to return to its commitments, it will take some time, and time is needed to evaluate its compliance with its obligations. We are far from that, that's the least to say," he said.
"We will discuss a longer term agreement with Tehran with our allies," he said.
Trusting allies
It is noteworthy that the 58-year-old minister promised to abandon the unilateral diplomacy adopted by former President Donald Trump last week, emphasizing that the United States has returned to "leadership" but will now win the competition by relying on its allies. its other rivals. "
On Tuesday, the US Senate overwhelmingly approved Blinken's appointment as Secretary of State, six days after the new president took office. The Secretary of State won the support of 78 members compared to 22 by a majority that far exceeded those previously achieved by his Republican predecessors Rex Tillerson (56) and Mike Pompeo (57), which supported the appointment of many members of the Republican Assembly.
Source link