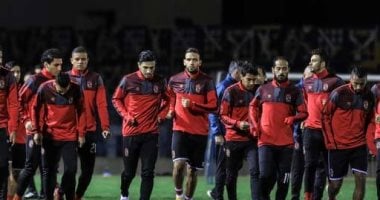 [ad_1]
The players of the first football team at the Al-Ahli club performed intense physical training Friday morning at the island's tennis stadium, led by Hussein Abdel-Dayem, the physical installer's assistant, in the technical staff of the team.
The physical paragraph followed a training session before a strong technical donation was prepared on the 22nd of November in preparation for the UAE midfielder match on the 16th round of the Zayed Club Cup.
Al-Ahli set a date for travel to the UAE on Tuesday to prepare for the match.
The first leg between the two teams resulted in a positive draw with two goals for each team.
[ad_2]
Source link