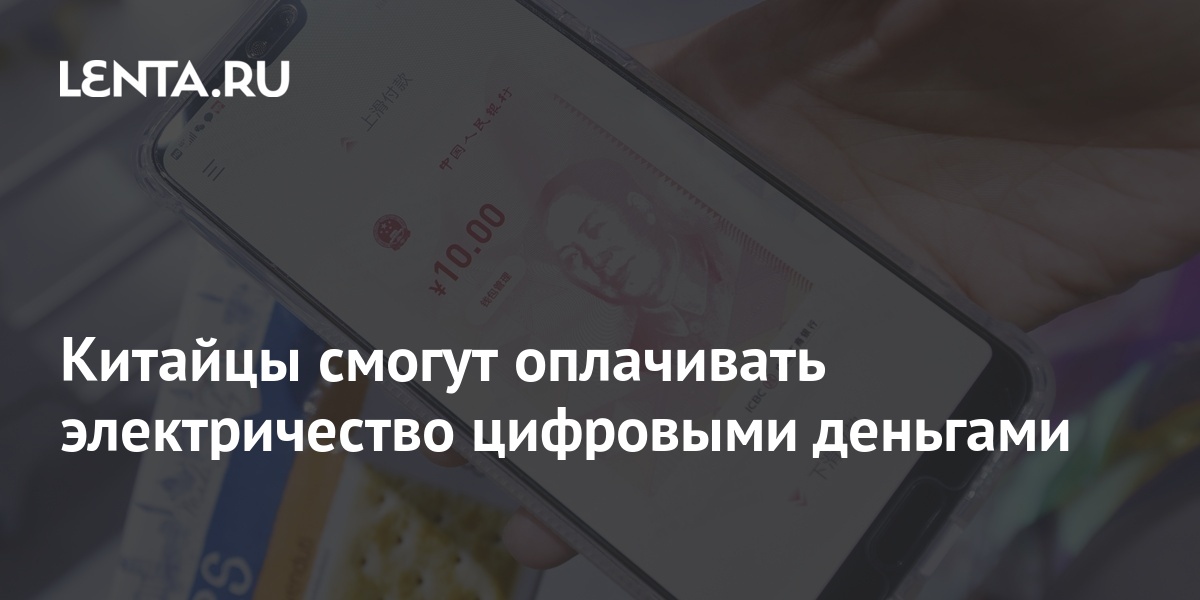 Residents of China will be able to pay for electricity without paying cash and connecting a bank card. According to Economic Information Daily, the option to pay bills in digital yuan has appeared in the People's Bank of China virtual currency mobile app.
Residents of nine cities alone, including Shanghai, Dalian, Chengdu and Qingdao, can now pay for electricity with digital currency in test mode. Also, the technology will be tested at the 2022 Beijing Winter Olympics. The new electricity bill payment method is expected not only to increase the turnover of the national cryptocurrency, but also to accelerate the use of digital payment methods in general.
The People's Bank of China assumes that the digital yuan can be used by foreign tourists during their visit to the country to avoid opening an account at a local bank, according to the announcement of the country's virtual currency project published in mid-July. In addition, the digital yuan will allow the conclusion of smart contracts where payments are made on predetermined terms of the two parties involved. According to the bank, 21 million digital wallets were opened during the tests of the national cryptocurrency, and the amount of transactions carried out amounted to $ 5.3 billion.
In the summer, Russia and the European Union shared their plans for a digital currency. The Central Bank of Russia announced that it will start testing the digital ruble from January 2022, and testing of the virtual euro in Europe begins in mid-July. Both central banks agree that digital currency will not replace cash or debit cards, but will complement them.
Source link