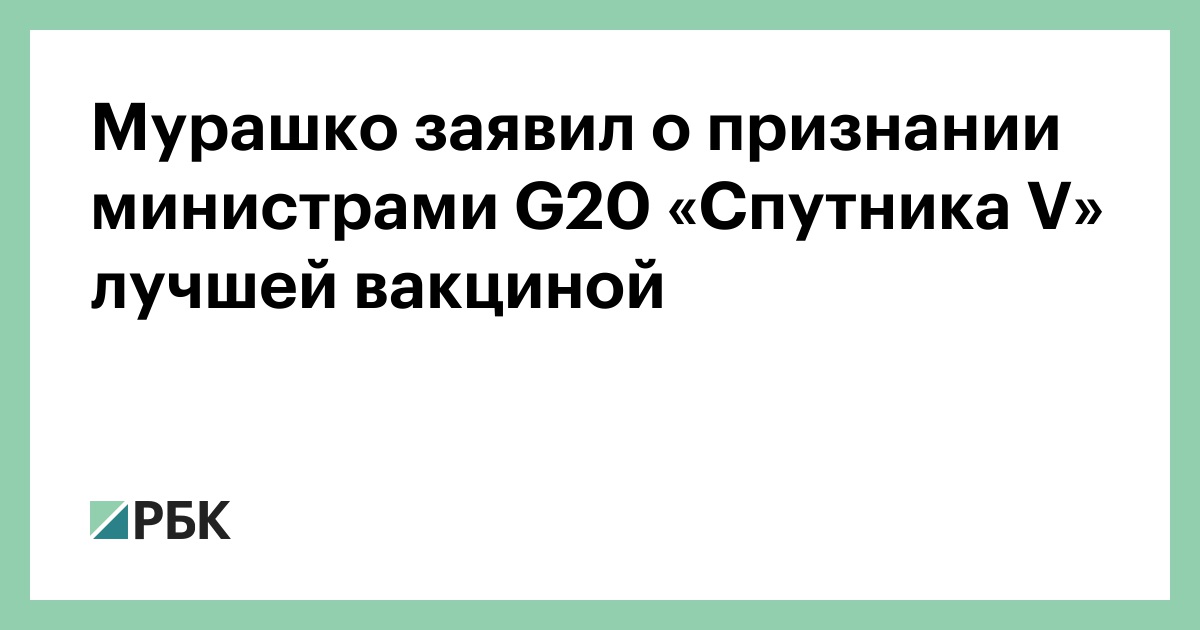 Photo: Vladislav Shatilo / RBC

Mikhail Murashko, head of the Ministry of Health of Russia, IV. He said at the Regions Social Innovation Forum that the heads of health ministries of the G20 countries consider the Russian Sputnik V coronavirus vaccine to be the best among other drugs against infection.
"Speaking now at the G20, health ministers said: Sputnik is the best medicine for prevention," Murashko said.
The minister described the vaccine as "the first breakthrough" in the field of medical science, which is known all over the world. According to him, doctors have collected a "huge" amount of data in a short period of time that speaks to the efficacy and safety of Sputnik V. "Very costly and [наша] the country was the first in the world ", – summed up Murashko.
Where are Russians vaccinated with Sputnik V allowed? list of countries

The G20 health ministers meeting was held in Rome in early September. In his speech, Murashko called for the start of the process of mutual recognition of vaccines against coronavirus to allow the cross-border movement of people to resume. He said this also requires a collaborative approach to drug regulation and research coordination. "Regulatory evaluation of vaccines should be based on scientific evidence and not contain political overtones," Murashko said.
Source link