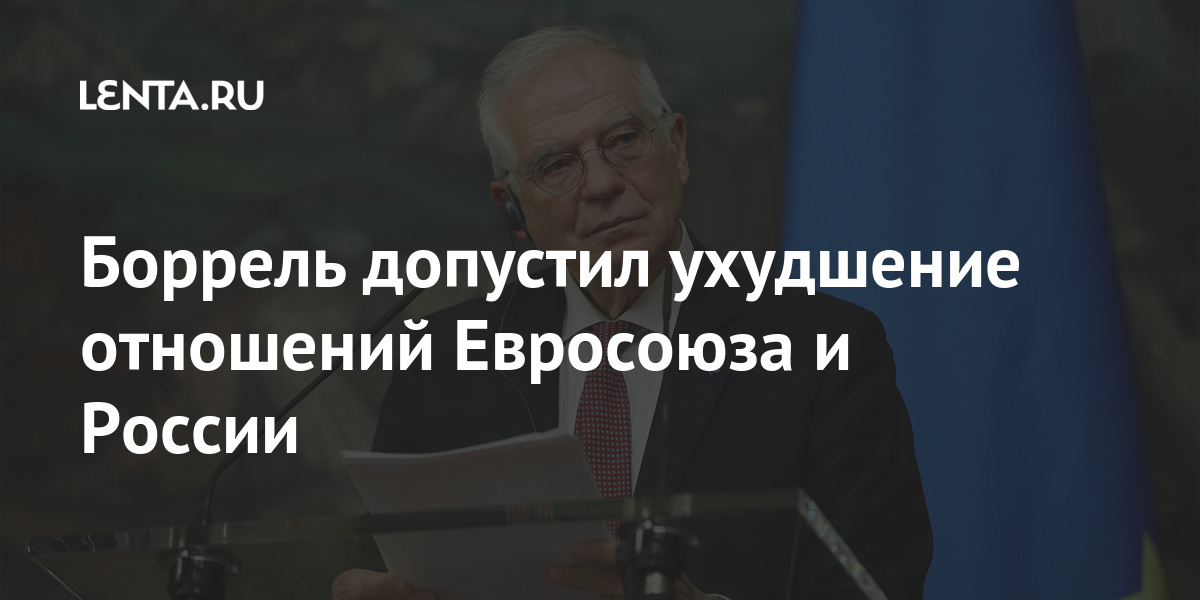 Relations between EU countries and Russia may deteriorate. According to TASS, this was expressed by the head of European diplomacy, Josep Borrell, in a speech he gave at a session of the European Parliament.
According to him, relations between the EU and Russia are "at their historically lowest level", so it is not possible to exclude their further escalation. In this context, Borrell urged the union to prepare for "difficult moments" in relations with Russia.
"Russia is escalating tension and running disinformation campaigns. We must avoid constant conflict with Russia. However, it is Russia that acts like an opponent with the EU. "The EU needs to be prepared for difficult moments in relations with Russia," he said.
On April 28, within the framework of the plenary, lawmakers had a discussion on relations with Russia. Josep Borrell, the High Representative of the EU for Foreign and Security Policy, prepared a report on this issue. Earlier, he announced several key issues with the report: the scandal of the Russian side's involvement in the Czech explosions in Vrbetica, tensions at the Ukrainian border, and the situation with blogger Alexei Navalny. (Founder of the Anti-Corruption Foundation, included by the Ministry of Justice in the registry of organizations acting as foreign representatives).
Source link