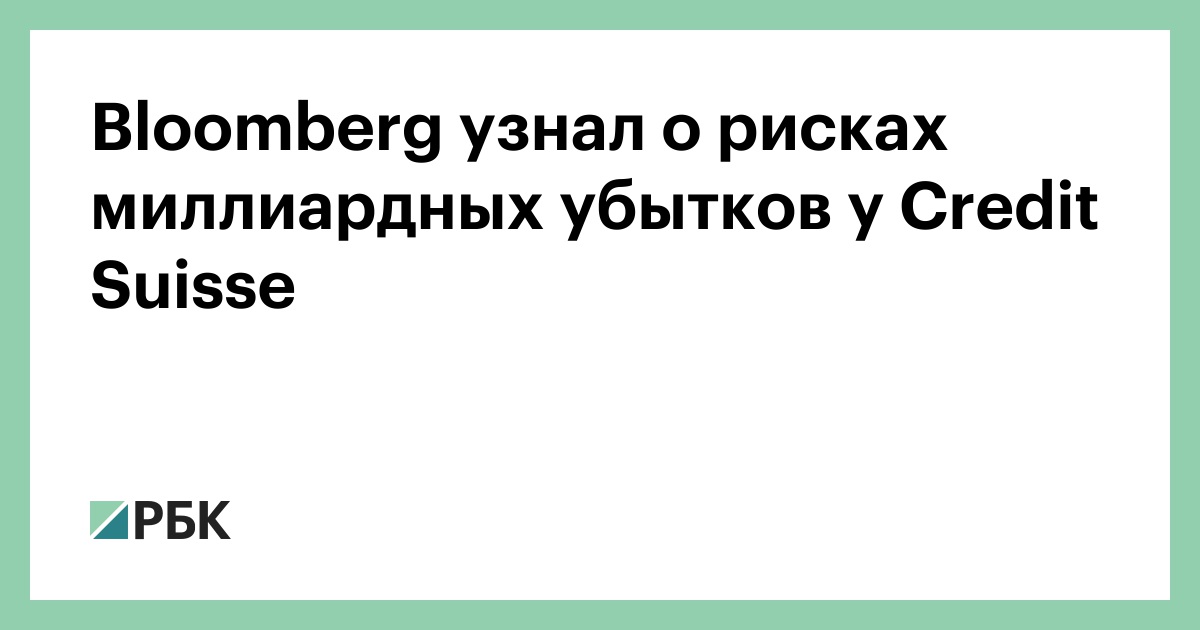 The collapse of the two hedge funds with which the Swiss bank was working at the end of March could suffer him heavily. In this context, the risk manager and head of the investment department can be dismissed.
Lara Warner

(Photo: Mike Blake / Reuters)

The management of Swiss financial firm Credit Suisse Group AG is considering the possibility of replacing Lara Warner's chief risk officer in connection with a series of management decisions that could result in billions of dollars in losses. This was reported by Bloomberg, citing sources that were informed about what was happening.
We're talking about the collapse of Greensill Capital and Archegos Capital. Credit Suisse's $ 140 million securities loan to the financier Lex Greensill went into default. The Swiss holding, together with Greensill Capital, managed a $ 10 billion fund group that is currently being liquidated.
The collapse of Archegos Capital's stock investor Bill Hwan relates to opaque hedge fund transactions that forced him to dispose of his assets urgently in late March. Archegos' margin call lowered the offers of several tech giants (ViacomCBS, Discovery, Baidu, Tencent Music) and led to the loss of several brokers (Credit Suisse, Nomura, Goldman Sachs and Morgan Stanley) at the same time.
Credit Suisse CEO to Resign After Surveillance Scandals

Bloomberg sources said the Swiss bank will soon provide its investors with an update on the consequences of its participation in the Greensill and Archegos funds. After that, a decision will be made about Warner's future fate. At the same time, Thomas Gottstein, CEO of Credit Suisse, who took office in February 2020, will continue.
Source link