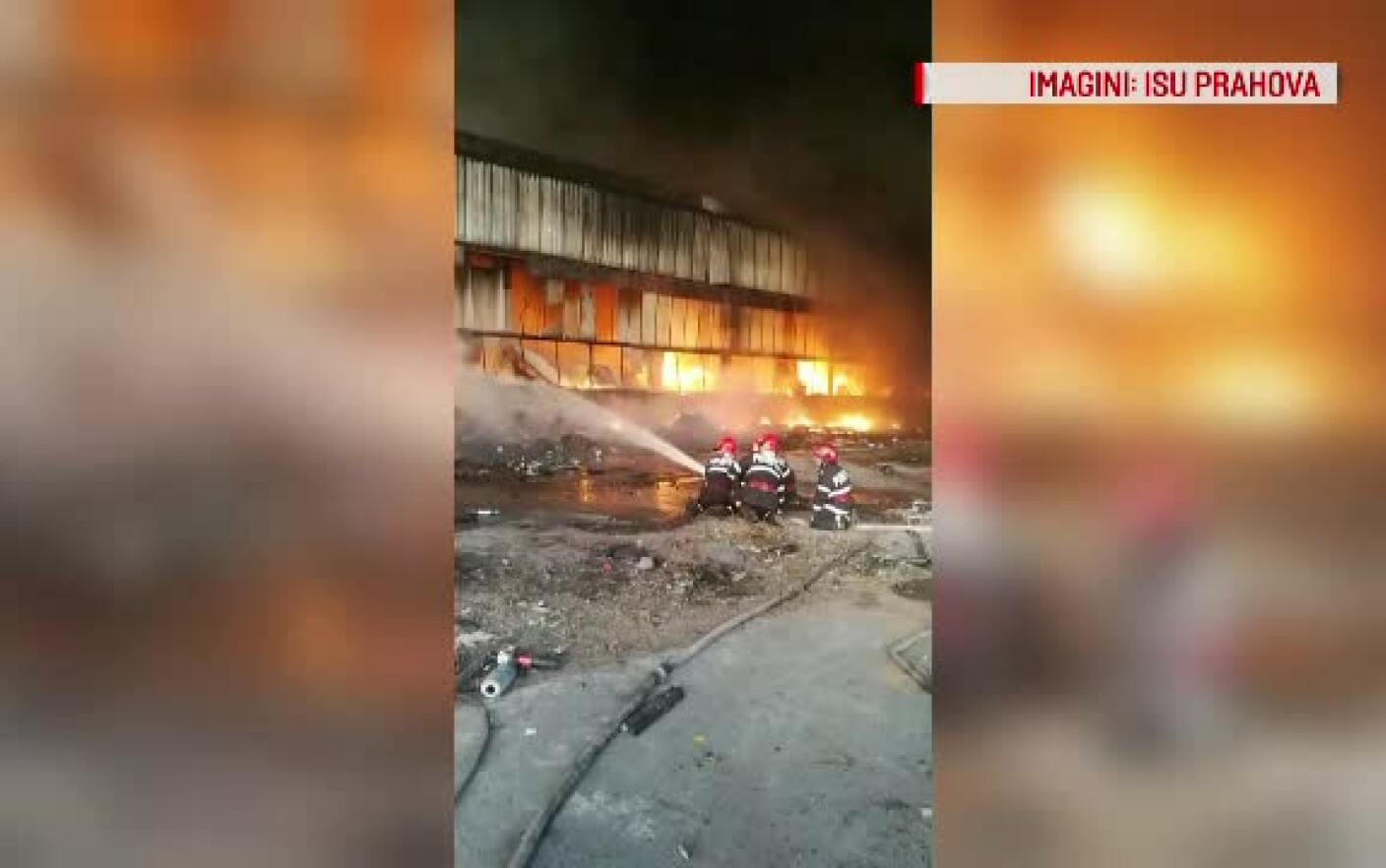 <! – rainy fire ->
Fire extinguishers continue on Monday, Sunday at 16.00 at a plastic warehouse in Ploieşti began a fire extinguishing action.
The fire spreading over 8,000 square meters consisted of thousands of tons of plastic, as well as rubber, paper and machinery, and there was a lot of smoke in the southern part of the city.
According to ISU Prahova spokesman Raluca Vasiloae, nine firefighters continue to intervene in the Mimiu district of Ploiesti in the morning to liquidate a fire in a plastic warehouse. The fire contained about five thousand tons of plastic, but also rubber, paper, machinery and a lot of smoke.
On Sunday, Vasiloae said, initially. The flames, which have not yet been determined, have turned into a 250-square-meter plastic warehouse in the Mimiu region, a region on the outskirts of the city in the southern region. The fire spread over an area of ​​8,000 square meters and thick smoke was seen from the northern part of the city.
Firefighters recommended that nearby people stay in their homes until the fire goes out, do not go to the outbreak zone, prevent the smoke from the fire, or close the doors and windows of the houses to abandon the cheer zone. Safe, airy places around the area where the fire occurred.
The warehouse is owned by Urban – ICIM and there is only a non-injured guard at the time of the fire.
Source link