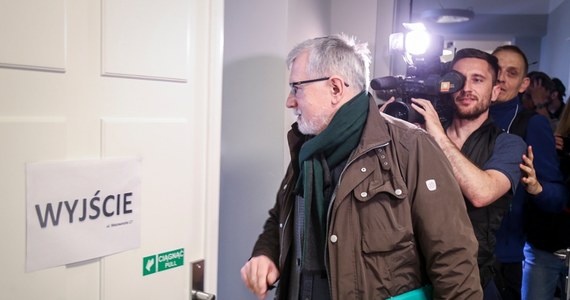 The board of Lower Silesian Voivodeship will adopt a resolution Monday, dismissing Morawski's director of Polish Theater in Wrocław on Monday. At the beginning of October, the High Audit Room (NIK) identified the irregularities in the financial activities of the Morawski-led theater.
Cezary Morawski
/Krzysztof Kaniewski /correspondent
Rzeczpospolita's spokesman for the Silesian Marshal Office, Michał Nowakowski, said on Thursday evening that the new voivodship board of directors will be dismissed as the director of the Polish Theater in the first meeting of the board of PAP.
Nowakowski said, "After the negotiations, the Marshal Office, the Ministry of Culture, and the unions of the Polish Theater in Wrocław have received a positive attitude for this decision." Said.
At the beginning of October, the Supreme Audit Bureau found irregularities in money spending at the Polski Theater in Wrocław. "Illegal spending on renting a director's apartment was around 60,000 PLN. The director also signed contracts to perform artistic tasks: the director, a set designer or actor, spent more than 186,000 illegally", – he said. Head of the Supervision Agency Radosław Kujawiński's Wrocław branch.
After the announcement of the results of the NIK audit, the previous administration in the province evaluated Morawski's appeal as "very real". "The director of Morawski has been responsible for the collapse of the Polish Theater for two years. (…) Many objections to the director, including the director, are part of the acting team and, therefore, to a The decision to recall Cezary Morawski is well known and very real, "- said Nowakowski.
At the end of August 2016, Morawski chose the director of Polish Theater in Wrocław in a competition organized by officials of the Lower Silesia Voivodeship.
From the moment the director took over Morawski, the protest of a part of the artistic team around the Workers Initiative continued. Morawski defended the Solidarity, the largest trade union in the Polish Theater in Wrocław.
At the end of 2016, Morawski dismissed 11 theater employees, including actor and director. The director accused them of disobedience among others, the movement against the theater and the revolt of the people.
In February 2017, voivodship management dismissed Morawski from his position as director, but the indecision of Lower Silesia canceled the verdict. The administrative court ruled that the decision be made in accordance with the law and the decision on the dismissal of Morawski was taken against the law.