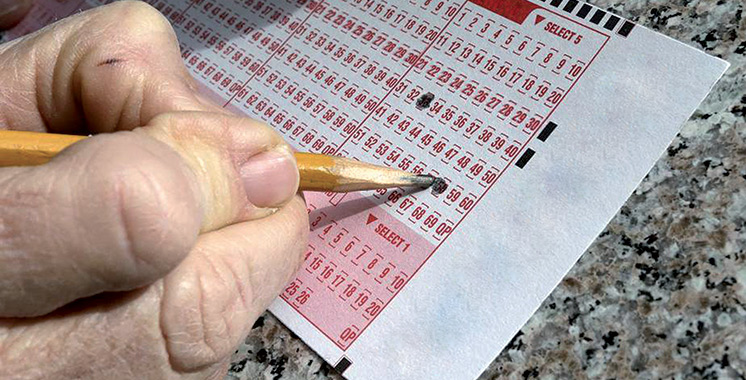 Development of a "responsible game" with a TRJ of about 70%, sales of about 3,000 points
January 1, 2019 is the effective start of Sisal activity in Morocco. To improve the activities of the National Lottery Management Company (SGNL), an Italian company specialized in 8-year + 2-term play and payment services has been retained. Sisal is an application that has been received after the last call for the national lottery auctions With the SGNL terminated the contract with Intralot and the Royal Society (Sorec) for the promotion of discovery. "Sisal is proud of this collaboration, which controls all operations of SGLN. We will put all our know-how into the management and development of a complete game portfolio ", Sisal's president and CEO, Emilio Petrone, said a group of Moroccan journalists had gone to a meeting at the company's headquarters in Milan. From a partnership perspective based on trust, Sisal has chosen to have a Moroccan legal personality that consists of a Moroccan team to develop the lottery business before expanding its presence in Morocco to payment services. Part of the group's main business.
This is Sisal's first international subsidiary. This is explained by the business opportunities that Morocco offers to the Italian presence, one of the world leaders in the gaming and payment services industry. "Morocco is a gateway to Sisal's gigantic market of Africa. This is a first step full of even greater opportunities in our international development.Sisal loterie Morocco is investing 10 million euros in the national market, 110 million dirhams equivalent, divided between technical and human resources, and the company's development plan has already been defined for the next 10 years in the lottery segment. Sisal plans to develop a düş responsible play ğ in Morocco, which, according to Marco Caccavelli (see interview), has been approved by an international body and includes the opportunity for the player to dream without dreaming. "Of course, the opportunity to win is not very common, but when the goal is reached, the win is important"says. Technically, Sisal and SNGL aim to double the turnover of this partnership. The two sides are also committed to doubling the network by providing innovative tools such as terminals connected directly to the national lottery system or monitors that instantly communicate with players. lottery results, jackpots and how many wins We are not talking about digital platforms and virtual events that will be developed, offering a new gaming experience to Moroccan players.
Among the goals set, the return rate to players (TRJ) is better rewarding players. The goal is to upgrade from 50% to 70%.
Keep in mind that the game industry in Morocco is about 9.5 billion dirhams between Sorec (70%), Moroccan games and sports (20%) and the national lottery (10%).
Sisal, after the lottery, is targeting services Payment in Morocco
Sisal loterie Interview with Marco Caccavale, General Manager of Morocco
ALM: Why did you choose the lottery component to start operating in Morocco? Do you know that you are also active in payment services and that you can provide more visibility at the national level?
Marco Caccavale: It is very difficult for us to prepare everything until 1 January. In this sense, we chose to start with lottery before successful business development in Morocco and to be successful in this segment. We are currently evaluating and exporting our know-how with the expectation of developing payment services in the near future, which is a very interesting market that has evolved very strongly in Morocco.
Regarding the lottery, the Sisal brand will not appear on the product, but your touch will be felt more at the wind points. How much do you plan to develop in Morocco and how?
The goal is to reach approximately 3,000 points across the region, which we will equip in an innovative way. In order to achieve this goal, we have defined the regional plans, as well as the typology of sales points. There are three categories of marketing channels in Morocco. The first category that we plan to develop is that there are special retail outlets that are the most important in terms of being the sales point that creates the most revenue. We also equip tobacco shops and cafes. We also have a development plan for alternative channels, bars, newspaper kiosks and even virtual platforms.
Will the innovation you introduce will not affect the price of the games?
The price will remain the same, but your earnings will increase. Technically, in every game there is a return rate of the players "TRJ", ie a portion of the bet to be awarded to the winning player. To date, the average TRJ in Morocco is 50%. We plan to increase this portion to reach rates of approximately 70%.
Social responsibility is one of the areas where you are very active. How do you plan to move in Morocco?
Today we are working on different offers. The aim is to be present through activities that create opportunities. We do not want to intervene as a foreign player who wants to solve social issues but want to develop actions that bring something positive to society, especially through sports and entertainment.