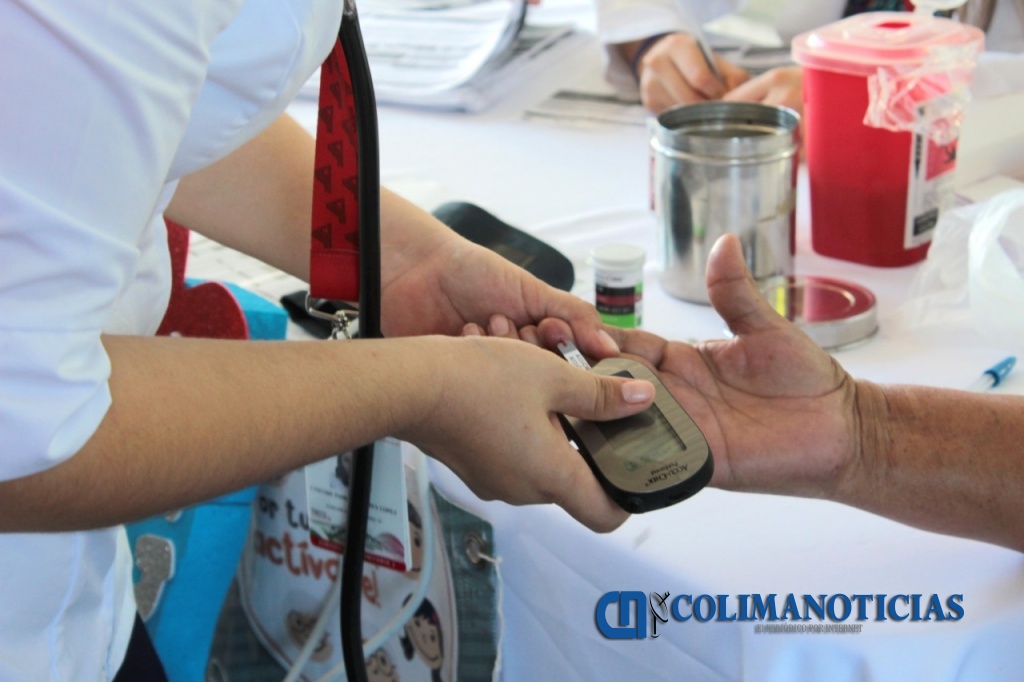 * 12-16 November between the training actions and the timely detection of disease will accelerate.
Writing | CN COLIMANOTICIAS
Colima, Col.- Within the framework of the next World Diabetes Day, under the Ministry of Health and Social Welfare, the first National Diabetes Week, between November 12th and 16th, as well as the activities that will enable the population to recognize this disease and its complications. The importance of healthy nutrition and physical activity will be strengthened for prevention and control.
In this context, the staff of the Department of Health Care said that this day for health will begin on Monday (November 12th), with a march and health fair in the Coquimatlán municipal seat, which will be awarded several prizes. services and interventions related to other conditions such as diabetes prevention and obesity.
Similarly, the risk factors questionnaire for older adults is administered at the first level of attention to detect diabetes, hypertension, obesity, and dyslipidemia in time, and to measure capillary glucose, blood pressure, weight, height and circumference. To do waist and body mass index calculation.
In addition, food orientation and standardized menus will be provided according to caloric requirements, the importance of physical activity and alternatives to the physical capacity of the population will be discussed.
The modules to be established in the health fair, oral health and women's cancer, as well as sexuality, gender equality, violence and flu vaccination will be given information about the implementation of the vaccine, he said.
Preventive actions for breast and cervical cancer and prostate symptoms and prostate antigen will be a survey for men over 45 years of age or older.
With this particular prevention and care actions, obesity is considered to be one of the main modifiable risk factors for the development of diabetes, so the goal is to stop the increase in obesity.