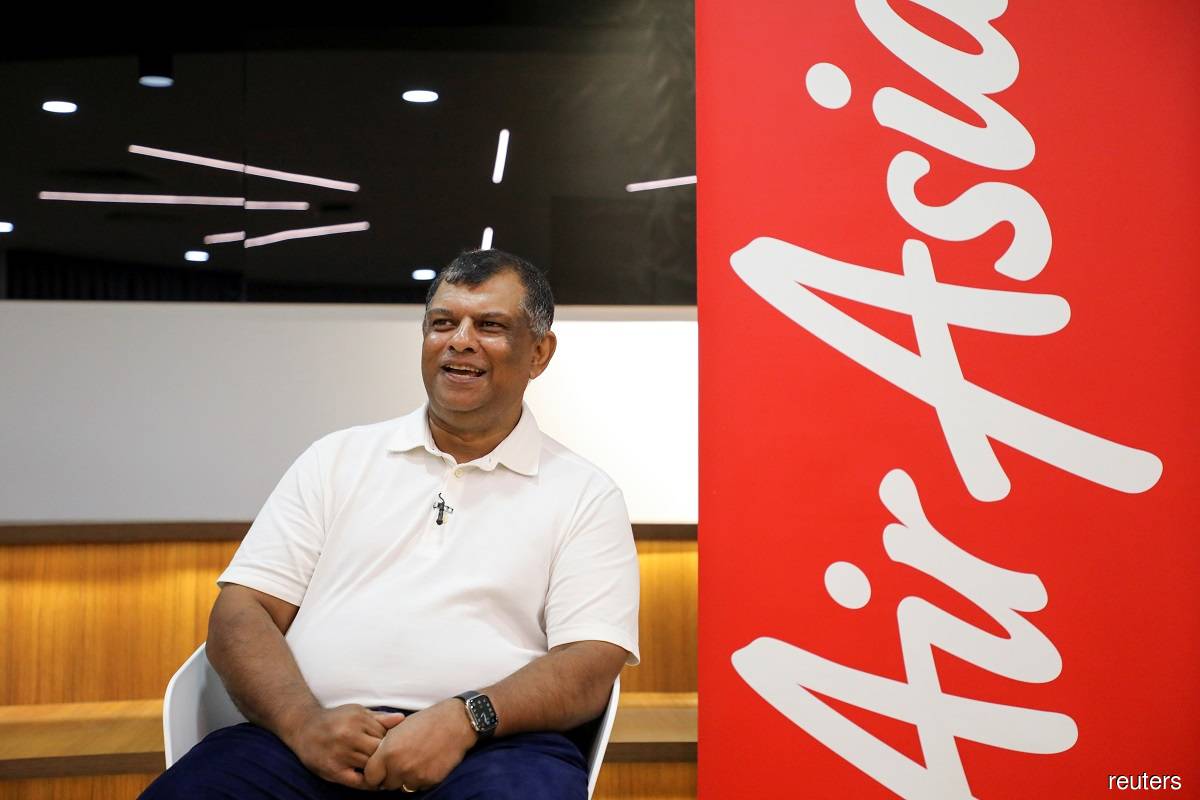 [ad_1]
KUALA LUMPUR (October 12): Tan Sri Tony Fernandes, CEO of AirAsia Group Bhd, said on Tuesday, October 12 that the budget airline has acquired digital businesses valued at over US$1 billion (approximately RM 4.17 billion). The unicorn status is in record time in less than two years since the group accelerated the growth momentum of its non-airline businesses during the downturn in the aviation industry due to the Covid-19 pandemic.
Fernandes said in a statement that AirAsia Group should no longer be known as just an airline.
"We are now a digital services group. Heed my words: We will be a key player in the ASEAN digital economy.
"Our competitors are already recognizing it, and the best is yet to come with new innovations and soon-to-be-announced partnerships that will truly shake up the industry, just as we revolutionized the ASEAN airline industry 20 years ago," he said.
In startup finance terminology, the term "unicorn" refers to a private company that has achieved a valuation of $1 billion.
According to AirAsia Group's corporate structure, the group's digital business is run through its 100% owned subsidiary AirAsia Digital Sdn Bhd.
AirAsia Digital's directly owned subsidiaries include 100% owned AirAsia Data Sdn Bhd and AirAsia Superapp Sdn Bhd, as well as 99.56% owned Big Pay Pte Ltd and 82.17% owned It consists of Teleport Everywhere Pte Ltd.
AirAsia Group's announcement Tuesday was in response to the October 5, 2021 Credit Suisse report that highlighted AirAsia Digital as one of three Malaysia-based ASEAN unicorns along with Carsome Sdn Bhd and its 63%-owned subsidiary edotco. came.
In the AirAsia Group statement, the company said its Credit Suisse report highlights how the digital economy is benefiting from structural and behavioral changes due to Covid-19, which is accelerating the pace of digitization.
"This sends a strong message to the industry that our (AirAsia Group) strategy to be more than an airline in the digital age is not only on the right track, but has allowed AirAsia to make a name for itself as a key," said Fernandes. A player in e-commerce and delivery in ASEAN."
In Bursa Malaysia on Tuesday, AirAsia Group's share price fell three sen, or 2.34%, to RM 1.25 as of 2.42 pm, adding the group's valuation to approximately RM 4.76 billion.
AirAsia Group, which has 3.81 billion issued shares, has so far traded its securities between RM 1.22 and RM 1.30.


[ad_2]
Source link