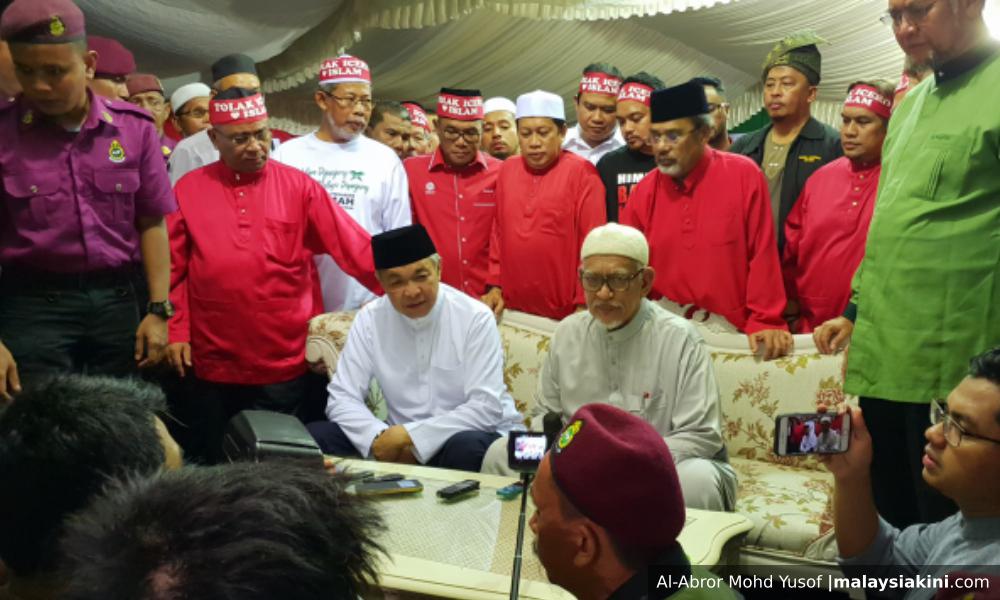 [ad_1]
PAS and Umno will hold a joint protest against the International Convention on the Elimination of All Forms of Racial Discrimination (Icerd) in Kuala Lumpur on December 8th.
Perak PAS commissioner Razman Zakaria said the rally was received by the central PAS study committee early today.
Speaking at a joint PAS-Umno rally in Pasir Salak, Peras, Razman said, "We will mobilize all of Malaysia to go to Kuala Lumpur."
Umno president Ahmed Zahid Hamidi, who was present there, confirmed that Umno would attend the rally.
Değil I hope that we will support this rally: this is not a rally by PAS, Umno or Muslim NGOs. ummah (loyal),, Zahid said.
The approval of Icerd was a heated issue in Malaysia, where bumiputera groups opposed the special provisions of the Federal Constitution for bumiputera.
Mahathir became troubled after he told the UN General Assembly in September that Malaysia would approve all remaining human rights treaties.
In his speech, Zahid said that while the previous BN government did not approve Icerd, he had never been "crushed by any race or religion".
"Do not be wrong, they want to bring together Islam, Malaysia and Malay rulers, under the pretext of equality.
"Let's rise up and reject Icerd," he said.
Meanwhile, PAS president Abdul Hadi Awang said the rally was part of democracy.
"We are bound to united examples as leaders ummah. Not to create the chaos.
"We have the right to have a peaceful rally. Let us testify to them (support us).
"Comparison. If he dares, he can mobilize his people and compare them (support level)," the crowd said.
[ad_2]
Source link