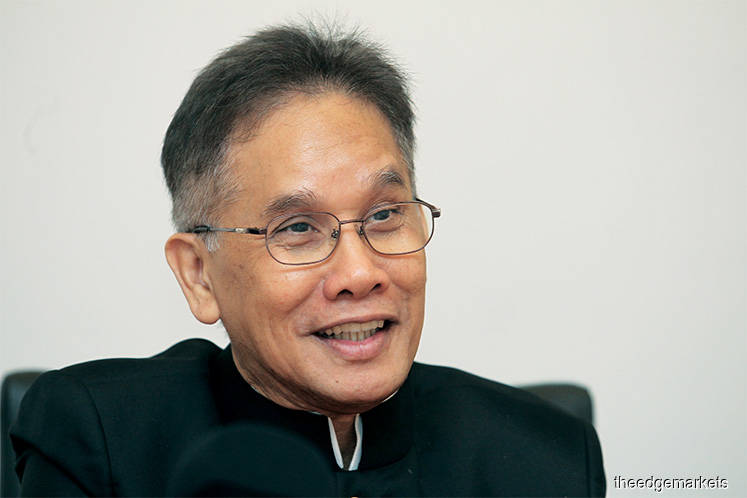 KUALA LUMPUR: The competition for toll roads is heating up. While Widad Business Group Sdn Bhd is a businessman Tan Sri Halim Saad (pic) Gamuda Bhd and Lingkaran Trans Kota Holdings Bhd (Litrak), according to sources familiar with the matter.
It is understood that both proposals have been presented to the ministry of works. However, it is not known if any proposals have been submitted to the toll concessionaires 'stakeholders.
Interestingly, Khazanah Nasional Bhd managing director Datuk Shahril Ridza said Ridzuan said Khazanah, which owns 51% of PLUS, retained by the toll concessionaire. The Employees Provident Fund holds the remaining 49% of PLUS.
Halim's surprising bid came shortly before the cut-off date, which is today, for Minister of Finance (MoF), Gamuda and Litrak. The cut-off date has been extended by two months from Aug 30.
To recap, in June, MoF Inc. offered to share RM4.5 billion cash – besides shouldering their liabilities – for four toll concessionaires in the Klang Valley.
A source said Halim's bid for Gamuda's toll assets, which will eventually be listed on the local stock market.
Sumatec Resources Bhd is a public-listed entity controlled by Halim, the former boss of Renong group, which built the North-South Highway. Renong group, however, did not survive the 1997/98 Asian financial crisis and had to be bailed out by the government.
Widad's revised offer of RM5.3 billion for more than Halim's offer of RM5.2 billion.
100% equity interest in RM5.3 billion cash, in addition to the compensation waiver of RM3.038 billion and debt assumption of RM30 billion, bringing the total enterprise value of the offer to RM38.338 billion.
Statement The revised offer by Widad also includes two more additional clauses, namely the RM11 billion sukuk. "The statement said.
Widad group executive chairman Tan Sri Muhammad Ibrahim Opat Abdullah said Dr Mahathir Mohamad's comment that he did not find the offers for the private sector attractive enough.
Besides Widad and Halim, RRJ Capital has also submitted a bid for the toll concessionaire. The investment fund offers RM3.5 billion cash to buy out PLUS, plus liabilities.
All three offers come with reductions and an extension of the concession period, plus government guarantees of debt papers.
The Pakatan Harapan government's promise to abolish tolls. That is, they are interested in the parties.
Interestingly, Minister of Economic Affairs Datuk Seri Mohamed Azmin Ali Pakatan Harapan's election manifesto.
He was quoted by the media as saying that private companies would only look at profit instead of lowering toll rates or abolishing them altogether.
Mohamed Azmin added that the government's aim was to make sure that the road users would benefit from any proposed takeover.
The Minister of Finance Lim Guan Eng told the Edge Financial Daily in a post-budget interview freezing toll hikes. Furthermore, there must be substantial savings for road users.
Will the government receive an ideal bid that lightens the burden on road users while being commercially viable for the concessionaire?
Source link