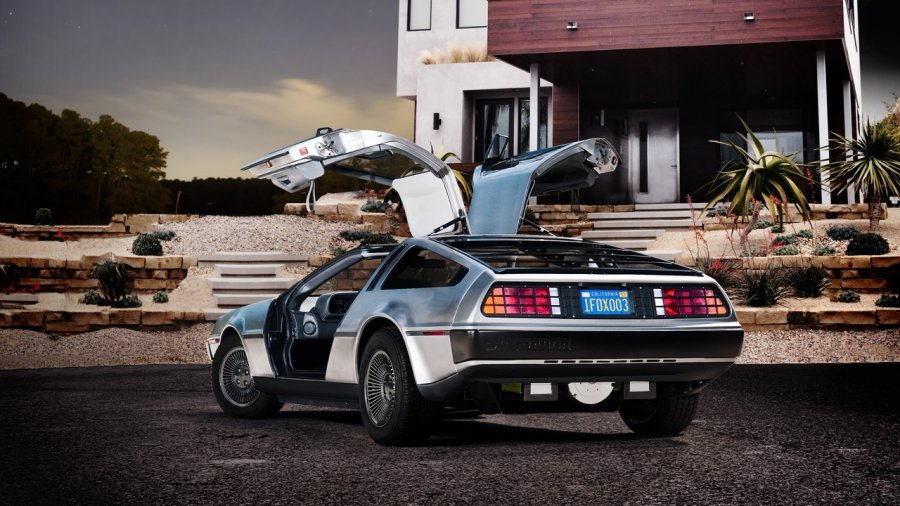 It would be really fun to have a car that's completely corrosion resistant, but it's also sturdy, safe and doesn't require much attention. And don't think that stainless steel isn't interested in the automotive industry at all.
The legendary "Delorean DMC-12" from 1981 to 1983 had a stainless steel body. The design of the upright doors and the design of Giorgetto Giugiaro won't be enough, so it won another distinctive feature.
Stainless steel is used extensively. Sink, knife knife, cooker and other items are also likely to be produced. The stainless steel is not completely corrosion-resistant, but under normal circumstances, things that are made of it can remain intact for hundreds or even thousands of years. Why isn't it used in the automotive industry?
Indeed, the answer is not too complicated. We talked about the Delorean DMC-12, which is really interesting, but when you look at it, you will find the surface is too rough.
The unique, bright DMC-12 was very difficult to maintain and the surface texture was very unstable. Many buyers painted their cars to get a sparkling glow.
Furthermore, the Delorean DMC-12 housing is made of stainless steel. Well, these metal plates are made of this metal, but behind the structure of the glass fiber lies. The stainless steel tin is so thin that structural functions are not entrusted to it.
Such a double body was sufficiently heavy, but would only be more difficult if it was made of stainless steel – this metal is very dense and solid.
With regard to hardness, have you noticed that the Delorean DMC-12 has similarities to your blades, furnace and other stainless steel items? They all have straight lines and even surfaces.
This is because stainless steel is relatively difficult to form. Of course, this is possible – your sink is a good example. However, the formation of traditional steel is a much simpler and less costly process. Stainless steel is hard to weld.
Finally, stainless steel itself is quite expensive. People don't want to drive the same car forever.
They want to change the car every few years and the car manufacturers want to sell as many cars as possible for as much profit as possible. Stainless steel bodies will be very expensive and people will get rid of these cars in time.
And the alternatives are better. Carbon fiber reinforced plastic is a material for future objects. Durable, but can easily create complex shapes.
If the carbon fiber component automation puzzle is solved, the production process becomes shorter.
On the other hand, conventional steel can be protected against rust and is now successful, so it is not necessary to switch to expensive, heavy, non-abrasive and wear-resistant stainless steel.