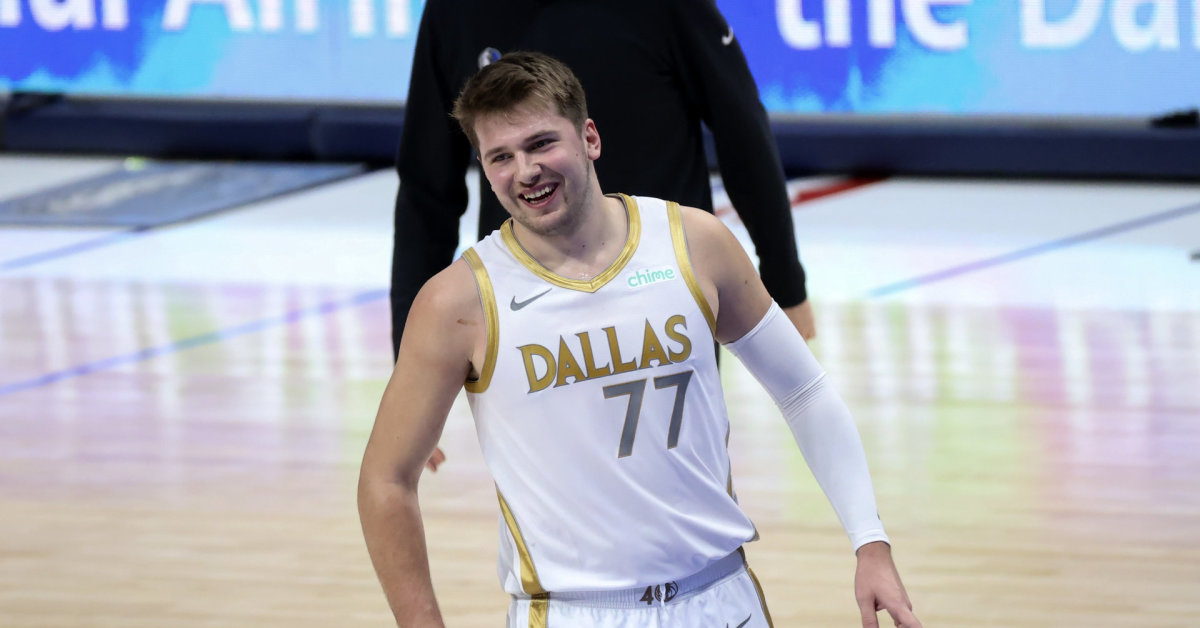 Lav Dončičius, who played another great game, led the Mavs to a fifth victory in a row.
Slovenia scored 31 points (5/15 dvit., 6/11 trit., 3/3 penalty), 9 ball rebounds and 8 assists in 36 minutes.
L. Dončičius plays flawlessly in the victorious Dallas series – he scored at least 25 points in all five games and averaged 29.8 in the final division. He was also named the best basketball player at the Western Conference last week.
Interestingly, in the Lukas match, the Mavericks won 19 of the last 23 matches. After L. Dončičius did not play, the Dallas club lost all three games.
Winning against Utah's Mavericks didn't even stop Kristap Porzing from playing. He missed the match due to trauma to his right ankle.
Rick Carlisle's accelerators were given a great three-point shot – Mavericks players scored 23 out of 49.
The Jazz also lost for the first time in nine consecutive wins. NBA leaders, which generally recovered after 117.2 points, this time reached only 42 percent. throws and scores only 12 threes out of 44 (27.3 percent).
"Losing by just eight points says a lot about us. Donovan Mitchell, who got only 6 points out of 15 and lost all eight points, said the most important thing is not to draw far-reaching conclusions after such a match.
The Mavericks remained in seventh place at the Western Conference after the victory, but in the fifth and sixth positions they get close with the Los Angeles Lakers (31-19) and Portland Trail Blazers (30-19).
"Mavericks": Luka Dončičius 31 (5/15 diat., 6/11 trit., 9 reb., 8 fig.), Dorian Finney-Smith 23 (5/12 trit.), Jalen Brunson 20 (4/7 trit.).) , Josh Richardson 17 (5/5 points), Tim Hardaway 16.
"Jazz": Mike Conley 28 (6/10 trit., 7 pic.), Donovan Mitchell (6/15 diat., 0/8 trit.), Jordan Clarkson (2/9 trit.) And Boyan Bogdanovičius 16 each, Rudy Gobert 14 (6/6 dvit., 15 rep. Cam.).
All results:
"Brooklyn Nets" 114: 112 "New York Knicks"
"Toronto Raptors" 103: 101 "Wizards of Washington"
"Dallas Mavericks" 111: 103 "Utah Jazz"
"Minnesota Timberwolves" 116: 106 "Sacramento Kings"
"Oklahoma City Thunder" 108: 132 "Detroit Pistons" (D.Sirvydis 5)
"San Antonio Spurs" 101: 125 "Cleveland Cavaliers"
"Houston Rockets" 130: 133 "Phoenix Suns"