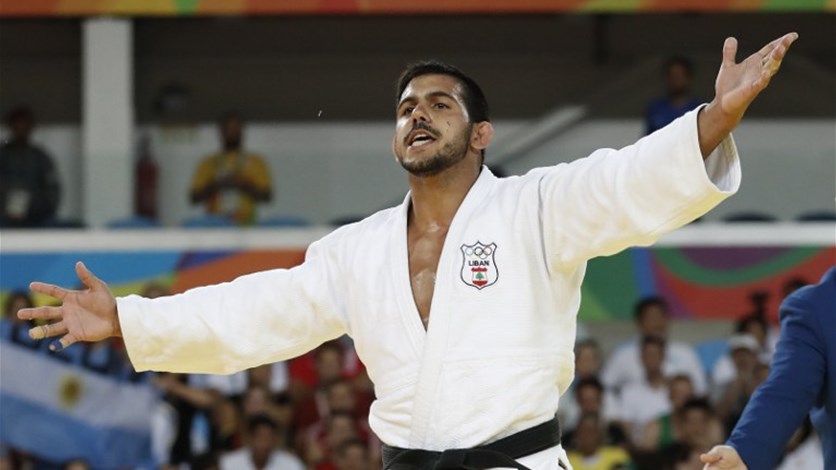 Lebanese Olympic champion Nassif Elias looks forward to competing at the best level in judo at the Tokyo 2020 Olympics and strives to achieve a historic medal and present it to the Lebanese people who deserve all the pride and pride in their son's victories. Olympic event in Tokyo. Nassif expressed his thanks and appreciation to the Lebanese Olympic Committee for accompanying and supporting him in the Olympic preparations in the past months, and for participating in many matches and training camps in many countries. The President of the Federation extends his sincere thanks to the Olympic Committee member, lawyer Francois Saadeh, and his son, Coach Francois Francois Saade, for their daily follow-up.
Judo champion Nassif is scheduled to play against South Korean Lee Seungho in the 32nd round in the 81kg category, and his match will be the 17th of 45 consecutive matches from 05:00. Tuesday, July 27, Lebanon time.
Attorney Francois Saadeh, in his assessment of the Lebanese's participation in Tokyo, confirmed that the bet is on the Ray Bassil trio, who reached the pinnacle of their technical preparation through the points they achieved in their Tokyo exercises. Judo champion Nassif Elias, who, by Allah's leave, managed to mark an honorable result and gather his strength through several stations, recently lost 8 kg at a record speed, this is apparently positive, but fears that this will affect his physical strength, in addition to the weightlifter, he is 12th in the world. This is proof that he was able to confirm the existence of Mahasin Fattouh, who was ranked number one.
Coach Francois Francois Saadeh confirmed that if the hero Nassif is physically and technically ready after several camps and has already earned him points in 2019, if he beats South Korean Songho in his first match. At the World Championship, then the second match will be with the second world champion Georgian Grigalachev, and if Nassif beats him, he will be among the top seven players and advance to the quarterfinals.
Regarding the expectations for the Nassif player's results, coach Saadeh highlighted the psychological factor and the overall technical level as the main input to winning the medal. Nassif Elias, the actor we wish him good luck with.
*To protect intellectual property rights, please do not copy more than 20 percent of the news content by specifying the name of the website. LBCI Lebanon News Hyperlink attached to e-mail and news link is subject to legal prosecution.