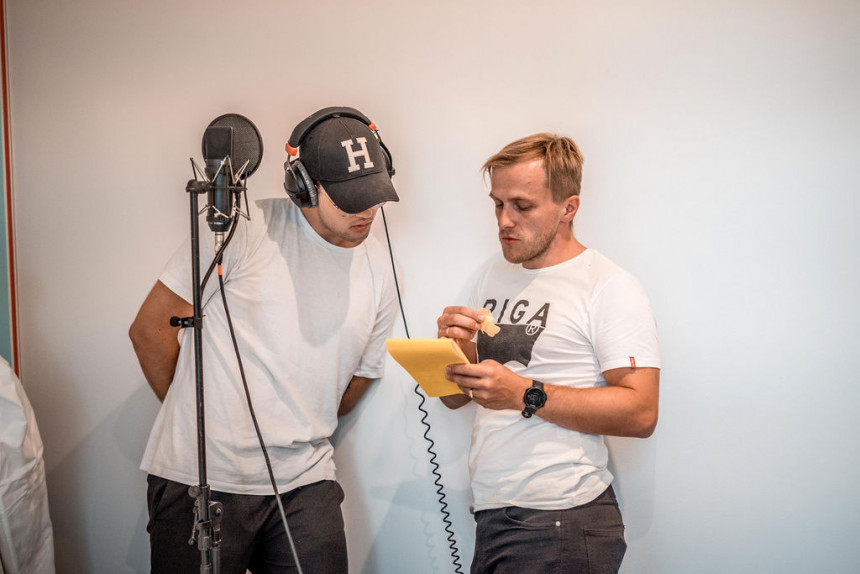 The seventh session of the "RigaLive" songwriting camp is taking place this week, which means that soon the radio stations will be flooded with new and promising hits. Also this year, only local musicians and producers have joined the camp, dedicating themselves to a common goal – to create a potential radio hit.
On the first day of "RigaLive", participants met local music industry professionals – musician and composer Edgars Šubrovskis, as well as Latvian representative of "Warner Music Baltics" and music management consultants, along with various conferences and master classes. Inese Saulaju-Dobeli. On the first day, an informative and educational master class was held for the participants with experts from the Latvian Association of Artists and Producers (LaIPA) Agati Silova and Liena Green.
On the second and third day of the camp, the participants are divided into teams, each with a songwriter, performer and producer. In this composition, teams will work throughout the day, compose a new composition and present it in the evening not only to other participants, but also to experts in the music industry, assessing the potential, form and current relevance of the creation. single. The interesting thing is that teams are rebuilt every day, thus providing an opportunity for different people to work together and gain new experiences. One of RigaLive's goals is to create compositions that will appeal to the average listener and have the potential to appear in radio and music.
"Covid-19 is hosting its own exchanges at the camp. This is the second session only for local musicians and producers to attend. Despite this, it is gratifying that foreigners are also showing interest and asking when musicians from other countries have the next opportunity to participate again. Going for "RigaLive" It is also a pleasure to receive more applications. Not only young competitors, but also artists who have already proven their name in local music and which, in my opinion, show the wide scope and importance of the camp. RigaLive organizer Agnese Cimuška-Rekke said, "Participants are applying again for the next camps, it's almost It's a compliment, because you can feel that he likes this place."
Source link