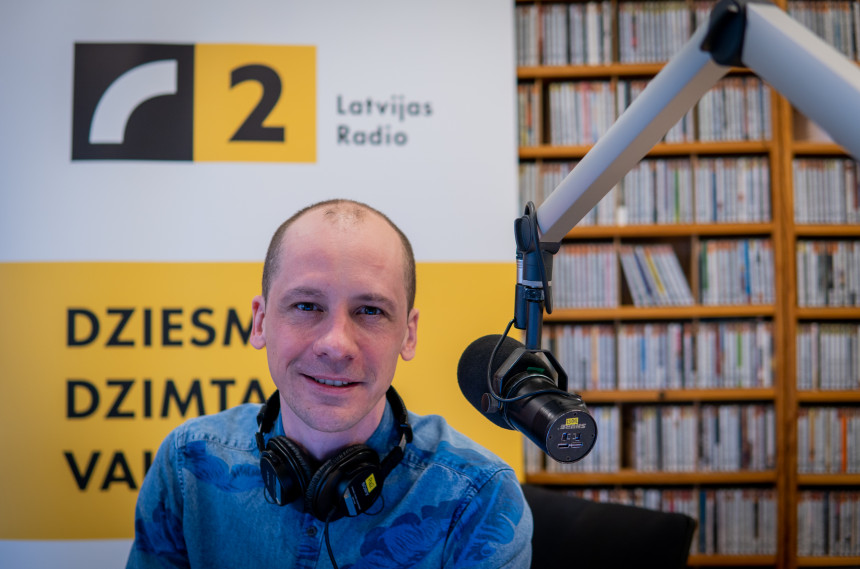 Latvijas Radio 2 celebrated its 26th birthday this week and created the song "You are not alone with Radio", which gathered in its honor on the LR2 Quartet. The quartet consists of radio program directors and musicians Mārtiņš Kanters, Normunds Zušs, Kaspars Markševics and his new colleague Antra Stafecka.
The author of the song "Radio With You Are Not Alone", "Poetry turns into song" is İnts Kalns, who is a regular listener of Latvia Radio 2, which we met last year on the radio station Poetry Day campaign. The music was written by Mārtiņš Kanters, the arrangement of the song and the sound processing were entrusted to Jānis Čubars. There is also an interesting video version of the song showing scenes of various radio scenes.
It should be added that the leaders of Latvijas Radio 2 were welcomed with a new leader on April 1 – Kaspars Mauriņš, editor-in-chief of Latvijas Radio 2, is currently the director of Latvijas Radio 2. He started his career on Latvijas Radio about 20 years ago: first he was the editor of LR2 news, then – air personality and host of the program "Muzikālā Banka". He also worked at Pieci.lv, aid marathon "DodPieci!" He also worked as the Editor-in-Chief of the Latvia Radio Communications and Multimedia Department until Latvijas returned to Radio 2. It's a pity we didn't meet it "We'll cancel for some reason, but at some point we'll have a nice party – I promise you! But when we meet the audience live, we have fun every day," says Kaspars Mauriš. Baiba Palkavniece will become the editor-in-chief of Latvijas Radio 2 and the author and director of the idea for the "Music bank" program, as he assumes the role of director.
Source link