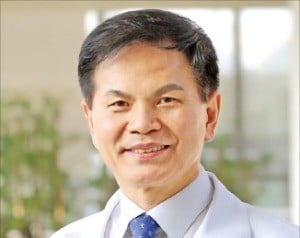 21-23 COEX International Conference
Orthodontists President of the Orthodontic Society Kun Yoon Ah Chairman
"Participation in 400 foreign countries including USA, China and Japan
There are a lot of overseas medical staff in Korea.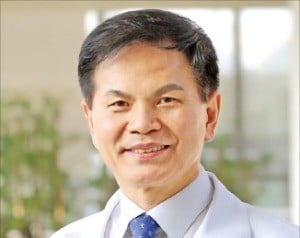 "Dentists in America, China, and Japan are looking for Korean orthodontic treatment techniques because Korea's orthodontic treatment technology is the best in the world."
Kwon Yoon-a, head of the Korean orthodontic office (58, photo), said in an interview with the Korea Economic Daily on June 20,, I will be a society that will take a step closer to patients in order to increase public understanding and confidence in orthodontic treatment Kore. Seoul Professor Kook Kook, dental correction manager at Mary's Hospital, took office in April as the head of the Korean orthodontic office. In 1959, the Orthodontic Society, founded in the Korean Dental Association, is a large society with more than 3,200 members.
The conference will be held on May 21 at COEX, Samsung-dong, Seoul for three days. There are about 400 foreigners participating in the event. This is the second largest international conference in the field of correction in a single country. This is because local dentists are more and more overseas healthcare professionals who want to learn orthodontic treatment skills. President Koo, "The treatment for the reduction of side effects by using orthodontic screws and plate was developed in Korea and passed on to the world," said President Koo. Dedi I've done a lot of treatment to put the braces on the inside of the tooth to prevent it from being seen from the outside, but now I'm more advanced in domestic technology. Dan Korea also said "3D x".
Mr. Kook, "In 1998, when the jawbone was broken 20 years ago, the idea of ​​screwing into orthodontic treatment led to the development of technology." Said. "Korean dentists have a creative spirit." That's strong. "
There are not many patients recognized abroad but they know it. That is why President Kook-jae has led the community to reorganize its home page and to communicate with the public immediately after it was opened. "People were always informed about orthodontic treatment and changed their home page so they could find information about the medical staff they were treating," he said. Olan More attention should be paid to the teeth that are part of the human body ".
President Kook is in charge of this service. It is a company that corrects young teeth by orthodontists. It has been 1246 adolescents supported by this program since 2003. President Koo, "Calibration is not to flourish, but to correct dental function." Said. . It is a treatment to move the teeth and adjust the bones to chew well, "he said. "If the teeth are crowded, there is the danger that the food will melt and the bone will melt and fall prematurely," he said.
Lee Ji-hyun reporter [email protected]
K Han Kyung dot com banned reprinting and re-distribution
Source link