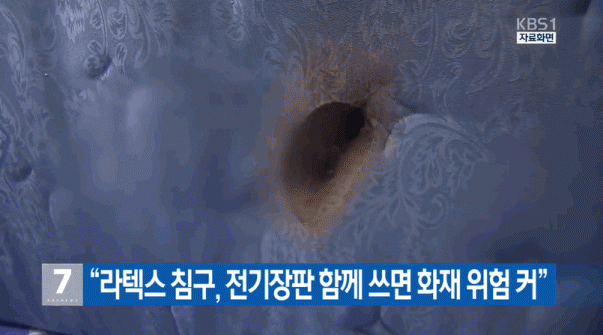 There was a fire in my latex bed with an electric panel.
According to the Dongducheon Fire Department in Gyeonggi Province, the fire in a latex mat in the living room of a villa in Dongducheon City exploded at 12:00 in the morning at 4.40.
A 56-year-old sleeping on a mat on a mat, found a smoke over the smelling of the smell of burns.
Fortunately, Mr. A woke up from his sleep, poured water into the pail and turned off the lights before the 119 came.
The fire brigade reported that there was no other source of ignition around the fire point and that the heat remaining on the mat was given on the latex, even if the electric heat mats were closed.
"Latex material is high density, so the heat absorption temperature is high and the heat does not escape well," a fire official said. "If you place the electric plate on the latex, you must be careful because there is a risk of fire, even if the power is cut off."
Yoon Min-ji, electronic news reporter ([email protected])
<! –
->