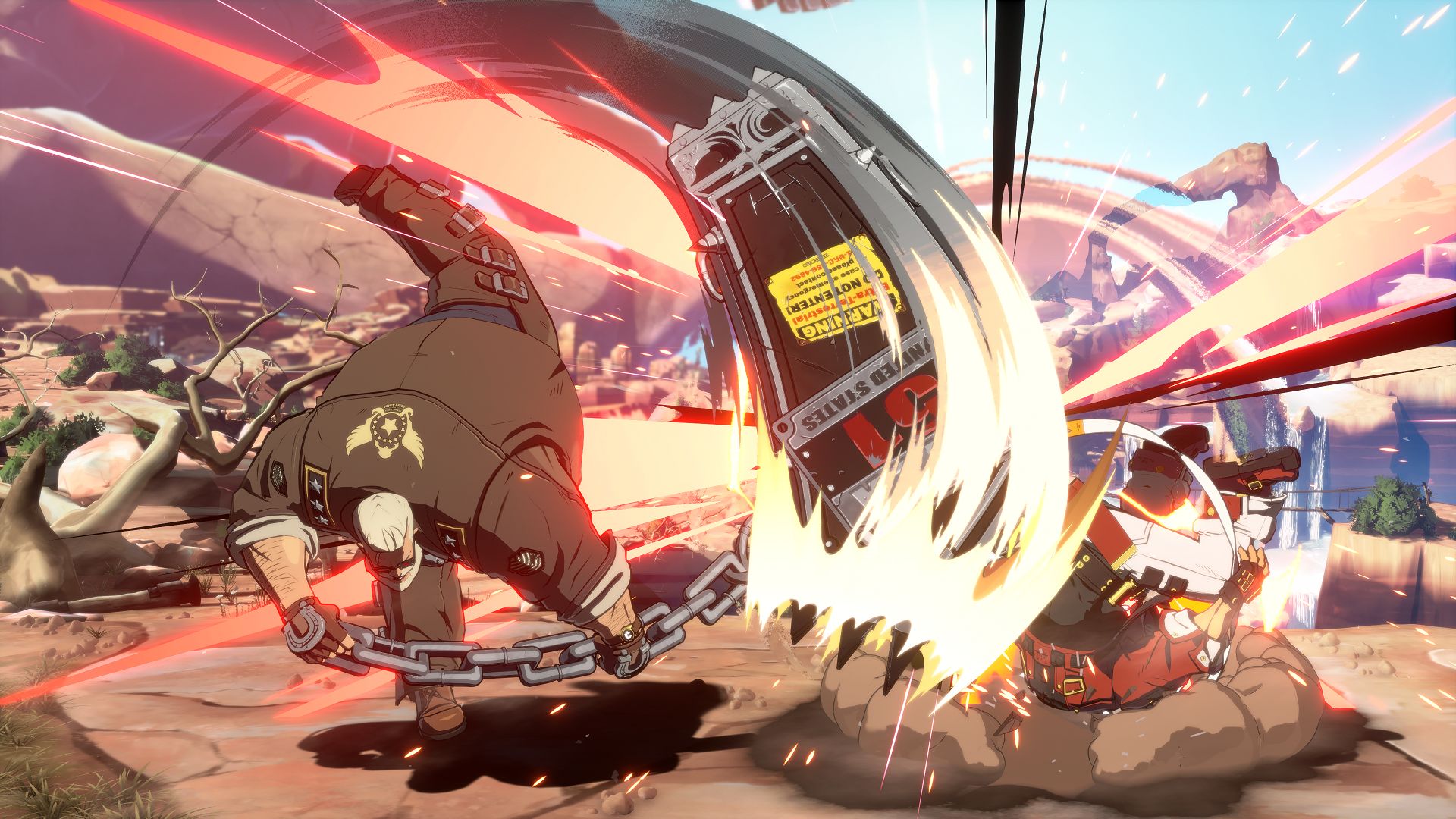 Arc System Works today (July 23, 2021), a fighting game「SUILTY GEAR -STRIVE-」(PC / PS5/PS4) DLC additional characters"Golden Lewis Dickinson"Introducing the combat style and basic tacticsBeginner's guide videoReleased.
"Golden Lewis-Dickinson" Beginner's Guide
Goldluis-Dickinson is an active-duty United States Secretary of Defense. The video introduces the features of Diskinson fighting with the gun's coffin, the special move that can be activated, and the basic fighting method.
As previously announced, Diskinson will be available for Season Pass 1 holders on July 27 and available on July 30.
Related article
Arc System Works fighting game "CLAIMED GEAR -STRIVE-」(PC / PS5 / PS4 / AC), new character"Golden Lewis Dickinson"IntroduceParticipation trailerReleased today (July 21, 2021).

[2021/07/21 13:39]

『SUILTY GEAR -STRIVE-』
The "Beginner's Guide" video has been released, introducing the combat style and basic tactics of the participating character "Gold Lewis-Dickinson"!

Arc System Works Co., Ltd. released a new entry character "Gold" for its 2.5D fighting game "GUILTY GEAR -STRIVE-" available on PlayStationR4, PlayStationR5 and Steam on Friday, July 23. He released a video "Beginner's Guide" promoting "Lewis-Dickinson"'s combat style.

■ "Gold Lewis-Dickinson" beginner's guide released!
In this video, we'll explain the character's combat style, special moves, and basic tactics in an easy-to-understand way for first-time players of the "Gold Lewis-Dickinson" game.

* Please turn on YouTube's subtitle function.

| | |
| --- | --- |
| | |

"Golden Lewis-Dickinson" Beginner's Guide
https://youtu.be/BTHYTL9af5Y

■ "Golden Lewis-Dickinson" character information
"Gold Lewis-Dickinson" is a new character to join "GUILTY GEAR -STRIVE-"'s first DLC character. "GGST Season Pass 1" holders can play after the scheduled maintenance from 4:00 PM to 6:00 PM on July 27 (Tuesday), and individual sales will be delivered around 10:00 AM on July 30 (Friday). I will begin.

The undisputed dumb power-charge Minister of Defense
Gold Lewis-Dickinson
name
Golden Lewis-Dickinson (Biography: Masafumi Kimura)
height
214cm
weight
257kg
blood group
Plug
Birthday
October 9
Place of birth
United States of America
hobby
call UMA
important things
Miles Davis record, cherry pie
things i hate
People who believe in ghosts and UFOs
The first active-duty officer and defense minister in history.

Judgment and command, based on abundant practical experience, gained tremendous confidence in the environment, and its individual combat strength is said to be comparable to the combined strength of the White House's guards.

It is no exaggeration to say that the security and authority of the United States is supported by its strength, which is the pillar of the nation.
Source link