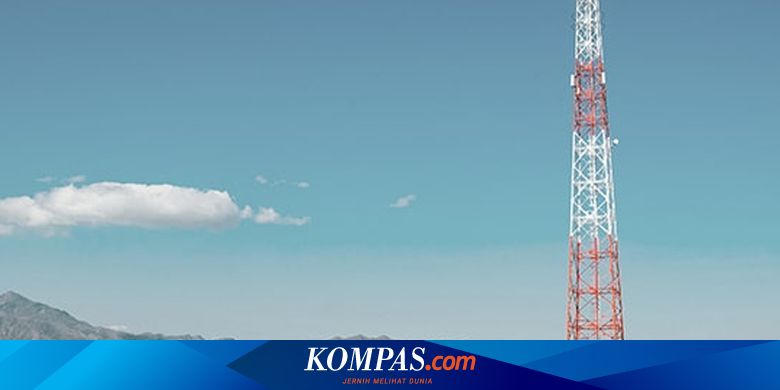 JAKARTA, KOMPAS.com – PT Telkom Indonesia Tbk (TLKM) is preparing PT Dayamitra Telekomunikasi (Mitratel) to become Indonesia's largest telecommunication tower provider company. One of the works carried out is the transfer of 4,000 towers belonging to PT Telekomunikasi Seluler (Telkomsel) to Mitratel at the end of August 2021.
After the takeover, Mitratel owned more than 28,000 telecommunications towers. These towers are spread all over Indonesia, whether urban, suburban or rural.
It should also be noted that most of the towers transferred from Telkomsel to Mitratel are located outside of Java. In this way, Mitratel can facilitate telecommunications operators expanding their networks outside of Java so that Mitratel can further expand its customer base.
Also read: BCA boss: 10 years from now we will only see 3 digital banks
In parallel with the increase in customer base, the rental rate (rental rate) Mitratel towers are expected to increase further.
"Right now, rental rate about 1.57 times from our tower. Meanwhile, overall, the composition of Mitratel towers located outside of Java reaches 57 percent, which provides rental opportunities for growth."
Strategic Portfolio Director Telkom Budi Setyawan Wijaya added that in addition to providing additional towers that can expand Mitratel's scope, Telkom will complement Mitratel with other benefits. One of them is fiber optic infrastructure.
Get informed, inspired and insight from email joyful.
Register email
"Mitratel will have several fiber optic portfolios that are expected to complement the products Mitratel can offer to telecommunication operators who need it," said Budi.
Also read: Jokowi: Agricultural KUR requirements should be simplified
In this way, Mitratel can meet the various needs of not only TelkomGroup but also other tenants. In addition, Mitratel prepares to optimize the next value creation with even larger corporate actions.
For information, Mitratel reported unconsolidated revenue of Rp 3.2 trillion in the first period of 2021, or grew 10.9 percent year-on-year. EBITDA margin increased to 76.5 percent from 66.6 percent compared to the same period of the previous year.
In addition to the data center business, the growth in the telecommunications tower business is also one of the drivers of growth in Telkom's Wholesale and International Business segment. In the first quarter of 2021, the revenue of the business segment increased by 1.2 percent year year To Rp 6.9 trillion. (Nur Qolbi | Wahyu T.Rahmawati)
Also read: PPKM loosens, level of visits to shopping centers begins to rise
Appeared on this article kontan.co.id Telkom (TLKM) prepares Mitratel to become the largest tower company

Source link