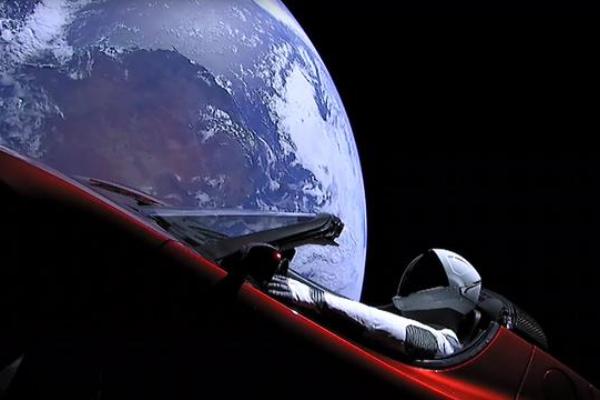 Harianjogja.com, NEW YORK – After traveling through space for nine months, the Tesla Roadstar electric car and the statue of a model named Starman sitting behind the wheel reached the orbit of Planet Mars.
reported Live Science On Sunday (11/11/2018), a red electric car that was carried into space by a Falcon Heavy rocket from the United States space company SpaceX has now crossed the orbit of Mars.
Tesla and SpaceX are two companies founded by Elon Musk, a young, well-known eccentric businessman. "Starman 's current location. Next stop, restaurant at the end of the universe," SpaceX Twitter chirps, completed with the runway diagram of the car.
Starman and the red Tesla car will not be out of Mars forever. Based on the chart loaded by SpaceX, it is understood that the car will return to Earth and to approach the Sun.
In 2091, Starman and his car will be several hundred thousand kilometers away from the world. It is estimated that the vehicle and Starman will return to Earth or Venus over the next tens of millions of years.
According to scientists, the car now has a chance to fall to the Earth in about 1 million years and drop to 2.5% in the same period.
Source: Okezone
Source link