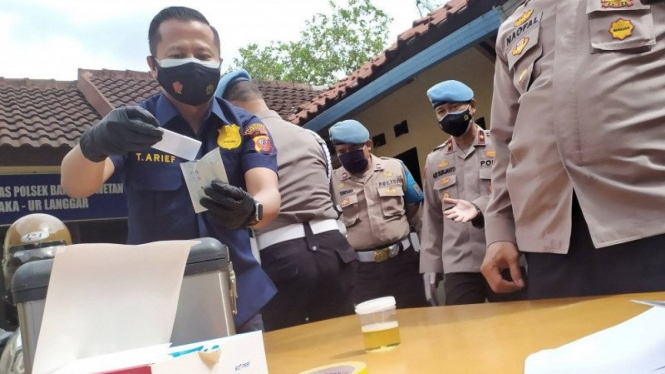 VIVA – Bandung Polrestabes, Astanaanyar Police Chief Kompol Yuni Purwanti Kusuma Dewi carried out unannounced urine tests on members due to the case.
He is suspected of drug addiction.
Kabag Sumda Polrestabes Bandung AKBP Ujang Burhanuddin said urine tests were routinely done to make sure police officers were drug-free. The first inspection was carried out in West Java, Bandung City, Bandung Wetan Police.
Ujang on Thursday said, "Today urine checks were done at Bawet for three polsek, Polsek Bawet (Bandung Wetan), Bandung Sumur and Regol, Alhamdulillah, all 10 were tested negatively."
According to him, the urine samples of some police officers were examined by the Bandung Police Medical and Medical Team (Dokkes). The urine test targets members from the police chief to their ranks.
Source link