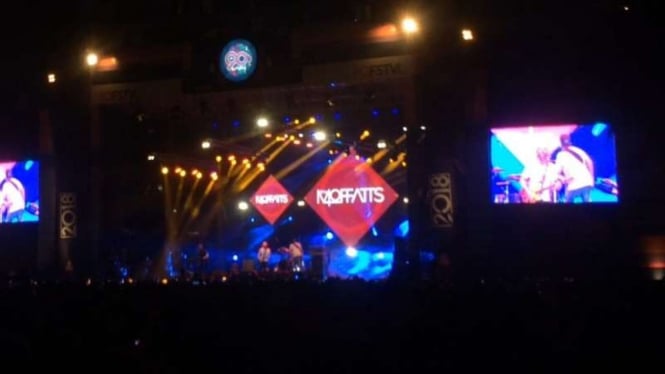 [ad_1]
VIVA – Famous Canadian group, The Moffatts, joins the stage in the 1990s Festival of the 90s It was held on November 10, 2018 at Gambir Expo in Jakarta.
The group of four, Scott, Clint, Bob and Dave Moffatts are on the scene. Prior to the song, Moffatts, who was represented by Dave, first greeted the audience.
"How are you doing?" When Dave asked on stage, the crowd was also hospitable.
Then the group began to entertain the audience with their first song. I'll be there for you, Here I amand then continued with the titled song, I like you,
In the midst of appearance, guitarist Scott claimed that he and other Moffatts staff were very happy and happy to perform in Jakarta.
What makes it even happier to scream, then, says that Dave's was the first time that he and his staff once again did it again, and Jakarta has witnessed it.
. It's good to be able to live again. This is the first time we've had to go back after years. It's our first meeting in Jakarta, em Dave said.
Eventually performance continued Moffats amused the audience by singing 11 admiral songs.
Dave said that before he shut it off. Festival of the 90s A show that brings many memorabilia especially for people in Indonesia. (Rhine)
[ad_2]
Source link