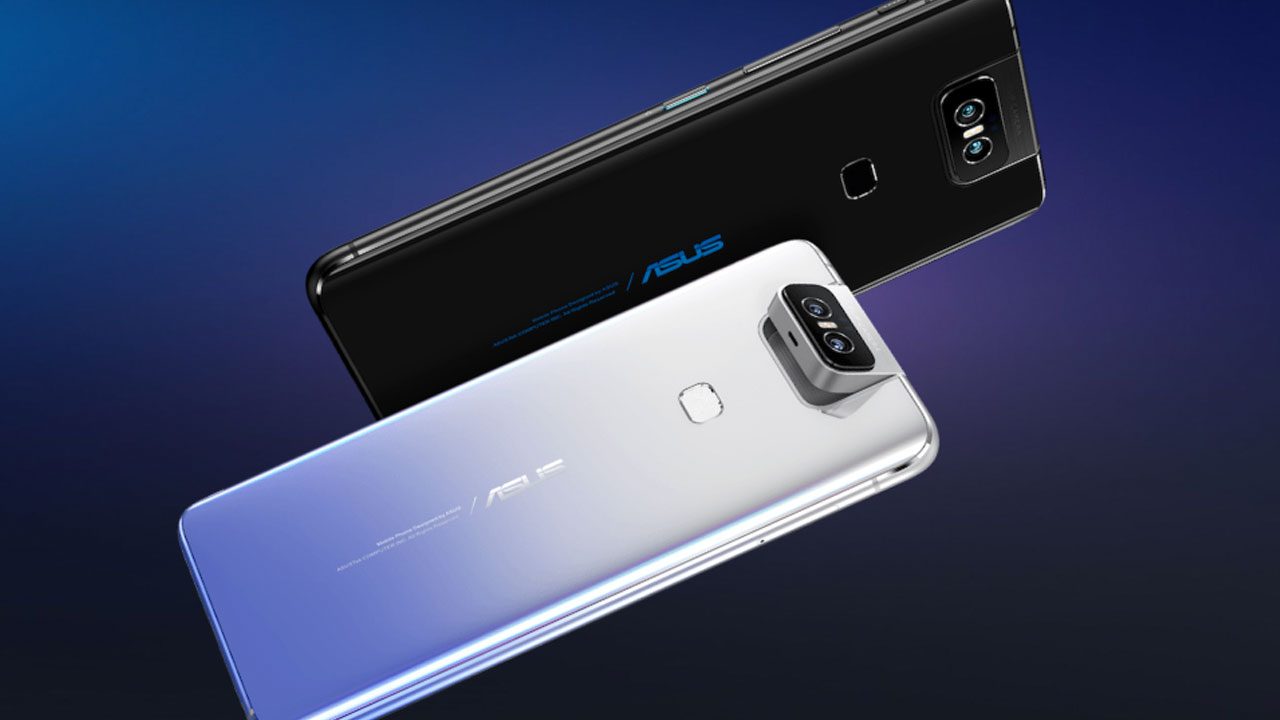 ASUS, a Taiwanese technology device manufacturer, has officially announced the launch of its flagship ASUS ZenFone 6 in Indonesia. Yes! The smartphone will be officially launched on November 15, 2019 in front of consumers in the country.
The ASUS ZenFone 6 will be marketed via Tokopedia and Erafone. Nah! Before you get married to the ASUS ZenFone 6, it's nice to know 6 things that are the smartphone's most interesting.
Driven by Snapdragon 855 chipset
At the end of December 2018, Qualcomm released Snapdragon 855 SoC Yes! This mobile chipset is deliberately introduced by Qualcomm for its premium-class smartphones alias flagship. Nah! One of the smartphone manufacturers of this chipset is ASUS.
No doubt about the Snapdragon 855 SoC feature offered by Qualcomm, ASUS has also thrown the chipset into the body of the ASUS ZenFone 6. Within this chipset, the Adreno 640 GPU was also used to improve the graphics performance of the ASUS ZenFone 6.
Support high-capacity RAM and ROM
The ASUS ZenFone 6, which has Qualcomm's first-class SoC, is also injected with a huge amount of LPDDR4X RAM that reaches 8 GB. Meanwhile, internal storage cannot be underestimated and reaches 256GB. However, ASUS still has a microSD slot up to 1 TB.
As you know, ASUS has found the ASUS ZenFone 6 with Triple Slot support. This means you don't have to worry about expanding your storage capacity, you can use a microSD card with two SIM cards at the same time.
Flip Camera 48 MP + 13 MP
Of course, the appeal of a flagship smartphone is that one is supported with the camera embedded. Nah! The ASUS ZenFone 6 comes with a slightly unique camera support, which adopts the Flip Camera system.
Yes! The dual camera on the ASUS ZenFone 6 adopts the Flip Camera system and can rotate up to 180 degrees. In other words, you can use the dual camera as the main camera or rear camera and also as the front camera when you want to make selfie or video calls.
ASUS speaks for dual camera support in ZenFone 6, ASUS has lost 48 MP resolution with sensors Sony IMX586, which many smartphones have recently used, such as Realme 5 Pro and OPPO Reno2. In the meantime, a camera comes with an ultra-wide lens with a resolution of 13 MP, which can still shoot up to 125 degrees.
5,000 mAh capacity power supply
It is a dream of many people to have a smartphone powered by a high capacity battery. Nah! To pamper the ZenFone 6, ASUS equipped its flagship smartphone with a jumbo battery of 5,000 mAh.
Not only that, ASUS also equips this power supply with Quick Charge 4.0 support. In fact, the ASUS sales package includes an 18W charger cap. Another feature is the 10W Reverse Charger (USB-C – USB-C), the ZenFone 6, which can be a "power bank" for other smartphones.
6.4 inch FullHD + display
The ASUS ZenFone 6 has a sleek design that not only has body interiors. Yes! This smartphone comes with a 6.4 inch screen and FullHD + resolution. Since the ZenFone 6 doesn't have a burst or puncture hole, you can get a very large screen like the "6.4 inch Full Screen".
ASUS has also integrated this smartphone with the NanoEdge Display, so the frame around the screen looks really thin. Of course, less interesting, this smartphone screen is protected with Corning Gorilla Glass 6, while the glass panel behind it is covered with Corning Gorilla Glass.
The unfortunate thing is that ASUS is still using the IPS LCD display panels. That is, they cannot install the on-screen fingerprint scanner sensor on the ZenFone 6. Yes! You will find a traditional fingerprint scanner embedded in the back of the device.
NFC and Android 10 support
Right now, a few people aren't asking about the superior features of a superior smartphone. Yes! One feature that many people ask is the presence of NFC. No need to worry, this ASUS flagship smartphone is equipped with NFC.
Not surprisingly, ASUS says the ASUS ZenFone 6, marketed in Indonesia, supports the Android 10 operating system. The Android 10 operating system in ZenFone 6 is also equipped with the latest ZenUI 6 interface system, which has a simpler design and better performance than the previous version.
Source link