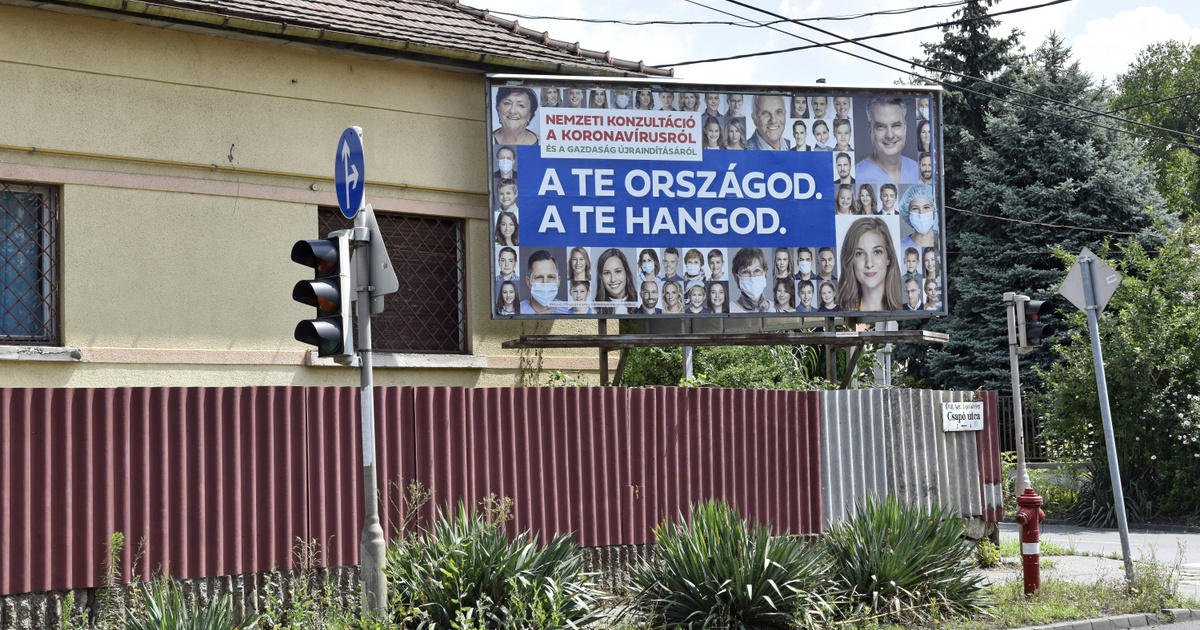 Topics of a national consultation where the Orbán government was wondering what people thought about reopening after the coronavirus outbreak surfaced on the internet on Wednesday night. It can only be filled on the internet portal nemzetikonzultacio.kormany.hu. after recording. You have seven questions like:
1. Some claim that epidemiological restrictive measures can be phased out. Some say this can be done in just one step at the end of the outbreak. What do you think about that?
2. Those who vaccinate themselves or have the disease will receive a protection certificate. Some are in favor of exempting those in possession of such a card from certain restrictive measures. What do you think about that?
3. Some say the first step should be to ease the curfew after 8pm, as the epidemiological situation allows. Do you agree with this?
4. There are those who say that restaurants and hotels should be restarted, subject to strict safety rules as a first step, as the epidemiological situation permits. Do you agree with this?
5. Some argue that, as the epidemiological situation allows, the first steps should be to restart sports facilities (such as swimming pools, gyms, gyms) with strict safety rules. Do you agree with this?
6. Some say that holders of protection certificates should be allowed to attend events, concerts, festivals or sporting events. Others say these events should not be made public until the outbreak is over. What do you think?
7. Some people argue that until the end of the epidemic, only foreigners who have been vaccinated or have a protection certificate can enter Hungary. Do you agree with this?
Minister Gergely Gulyás, who heads the Office of the Prime Minister, announced the start of the national consultation at the Government Information press conference on February 5th. Their main themes were explained in a Facebook video Wednesday by the Parliamentary Foreign Minister Csaba Dömötör, under the Prime Ministry.
In an interview with Radio Kossuth on February 12, Viktor Orbán said the following about filling online
now is not the time to send mail
and it is not yet clear what the deadline is, so to questions Meddig can give an answer.