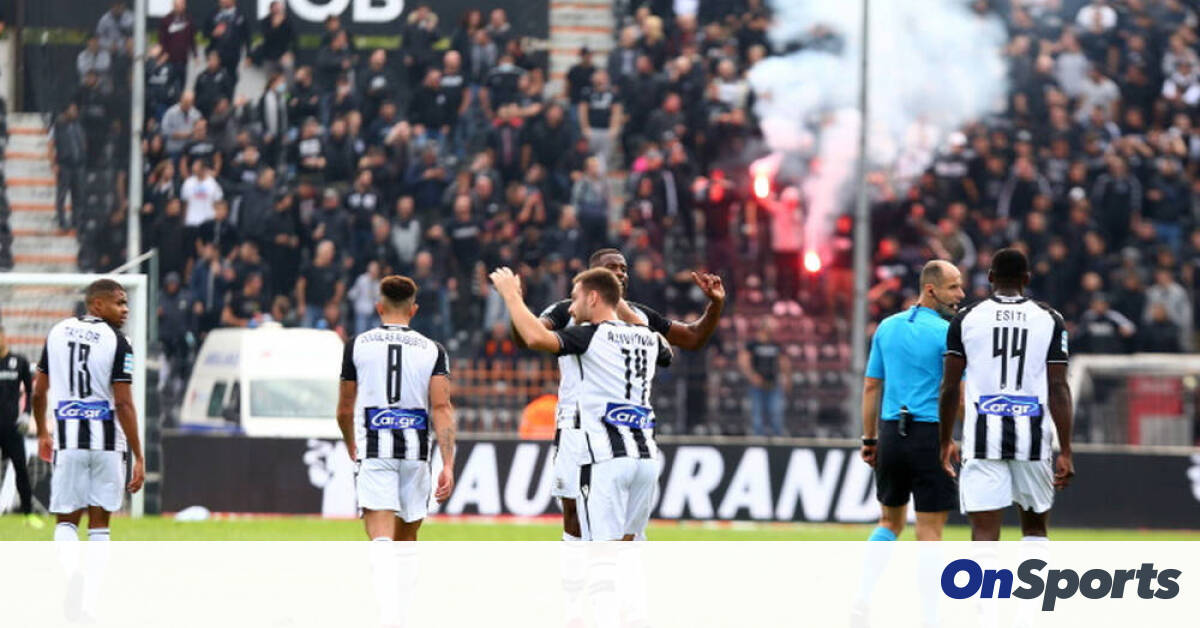 [ad_1]
PAOK-Volos: Van Weert used the defense and Swab's fault for 0-1. But then the "black and whites" caught fire.
Volos "frozen" Toumba at the 13th minute and pressured PAOK with a good evening.
Van Weert scored 0-1 after the fault of the defense and Swab, reaching the 5th goal of the year in the championship.
They had a few problems with the biceps until they recovered with a quick goal from Volos, but after an effort from Michailidis in the 24th minute, Grillo secured the tie with a false turn. Although it looked like an own goal, the goal was credited to PAOK's ace.
Six minutes later, Vierinia assisted Akpom 2-1. At 32 ΄ and 41 ΄, Zivkovic improved his score to 4-1 in a crazy first half.


[ad_2]
Source link