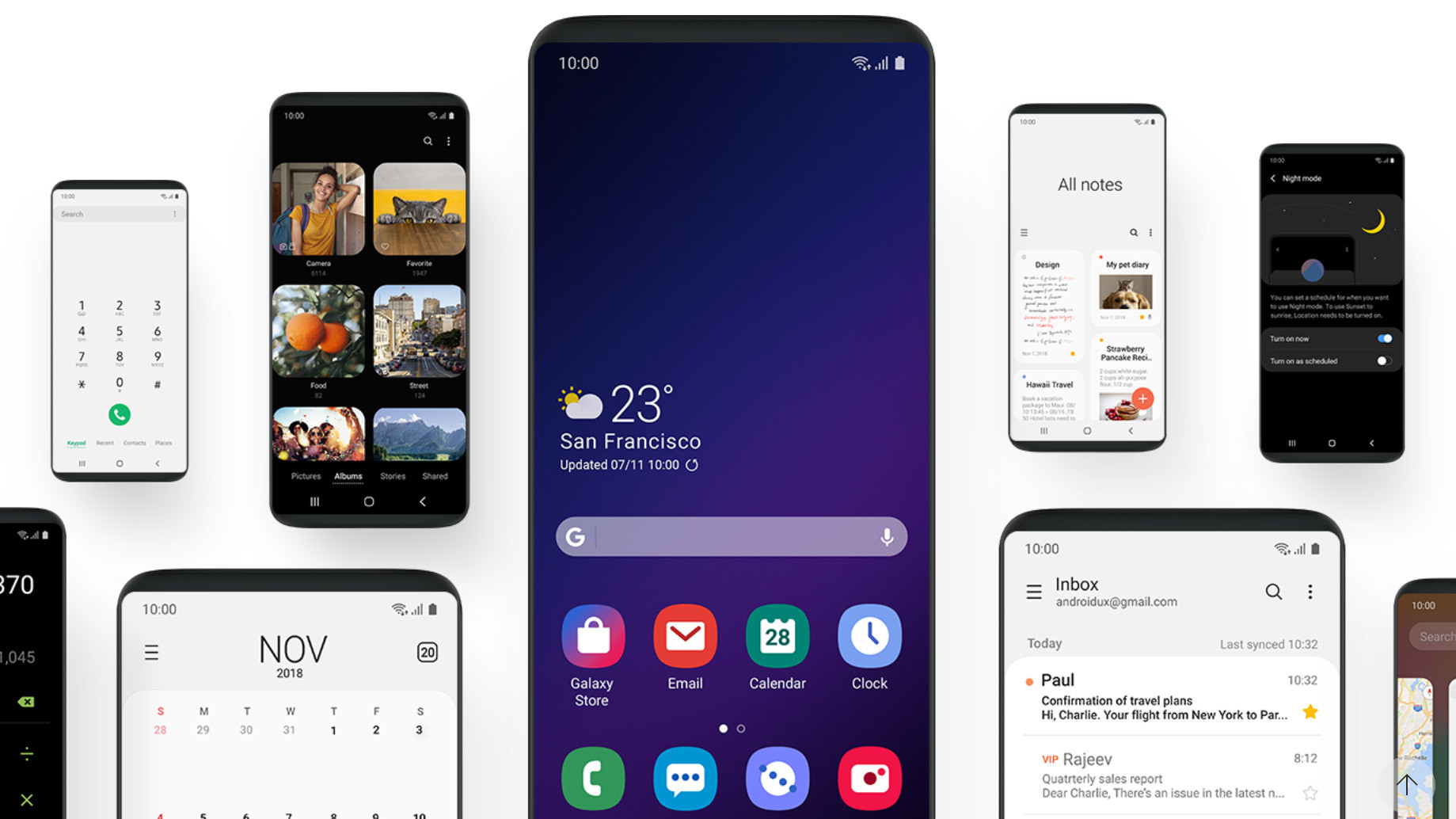 [ad_1]
The Android interface of the Samsung smartphones was once fun and overloaded – it's over time: At the SDC developer conference in San Francisco, Samsung launched the new, minimalist interface One UI & # 39; Samsung is changing the name of the UI for the third time: From 2010 to 2016, the 2017 Samsung Experience was named TouchWiz.
A UI that we could try on the SDC in an early beta version was fixed for simplicity: users should always see only those related to them. Also, all the icons have been redesigned.
If you're having trouble playing video, please enable JavaScript
Long thumb is no longer necessary
Thanks to a UI Samsung, it also wants to simplify the operation on large screens: without a long thumb, it had to embrace it very often. On the other hand, a UI only shows two-thirds of the two-thirds of the screen, and third at the top is the "viewing area" that you cannot interact with. In a good running beta: we can handle everything with one hand.
Beyond that, there are night mode with cross system with dark colors. The operating mode is not only pleasing to the eye, but also saves energy on OLED displays.
Samsung offers a Single User Interface for users in Germany, the US and Korea in an open beta release. The latest version was included in the Android 9-Pie Update, which will be available in January for Galaxy S9, S9 Plus and Note 9.
Disclaimer: editor Jan-Keno Janssen has been invited by Samsung to SDC in San Francisco.

(JKJ)


Home page

[ad_2]
Source link