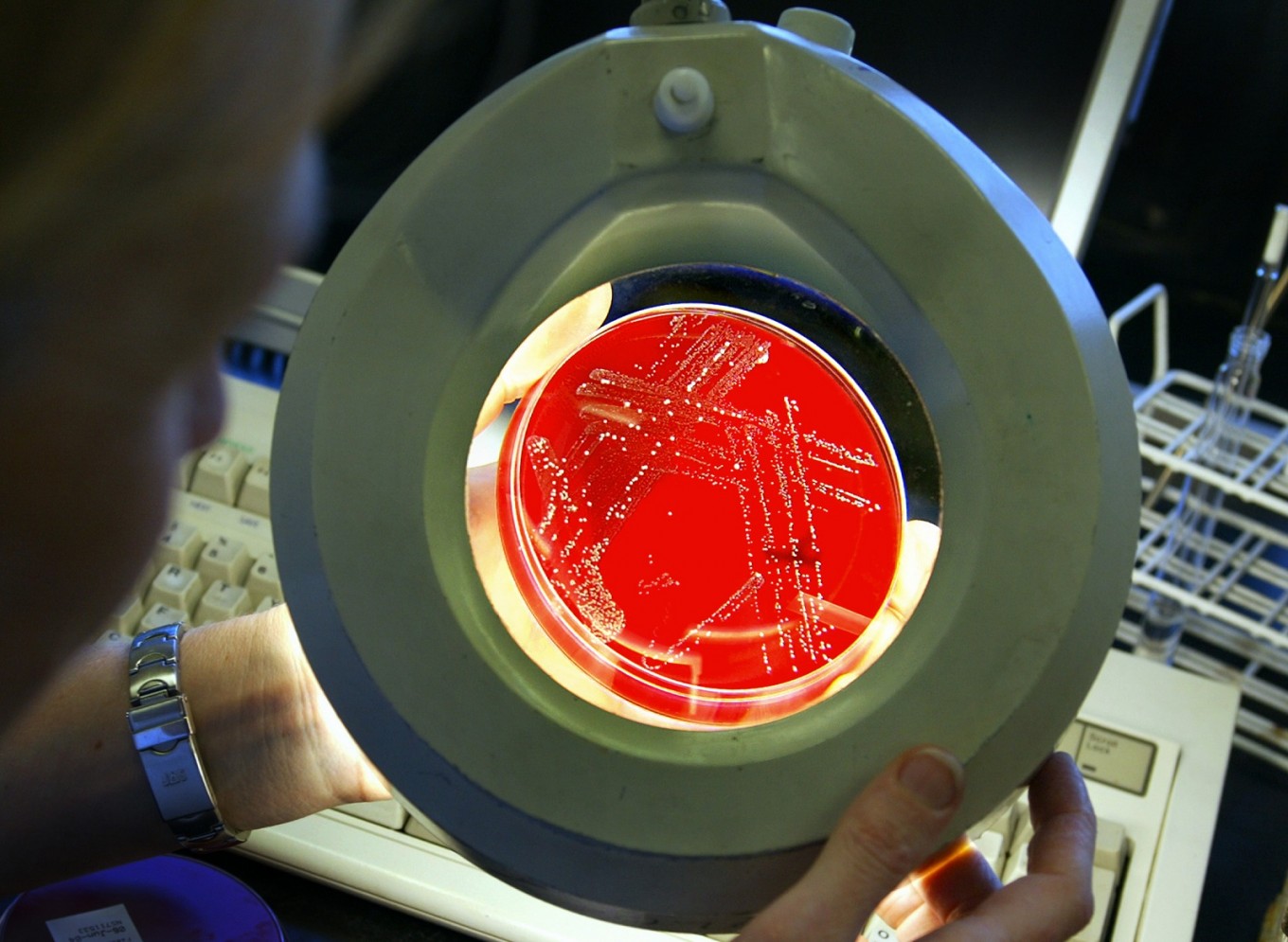 [ad_1]
Experts, as predicted Wednesday, millions of people in Europe, North America and Australia will die of superbug infections, unless countries prioritize struggling with the growing threat by immunized bacteria.
The Organization for Economic Co-operation and Development (OECD) has warned of "catastrophic consequences" for public health and spending, as basic hospital hygiene increases and unnecessary use of antibiotics is not interrupted.
Drug-resistant bacteria have killed more than 33,000 people in Europe in 2015, according to new research published separately this week.
In a landmark report, the OECD said that by 2050, 2.4 million people could die from super-insects, and that the cost of treating such infections would be an average of $ 3.5 billion (three billion euros) a year in each country included in the analysis.
Michele Cecchini, who works on public health in the OECD, told AFP that countries already spend an average of 10 percent of their health care budgets on antimicrobial resistant (AMR) faults.
Or More than HIV, the AMR is more expensive than tuberculosis. And countries will be more expensive if they don't take action to solve this problem. Ve
The tremendous death fee & # 39;
While people consume more antibiotics – or with prescription or agriculture and with livestock products that give drugs against infection – the strains of bacteria resist the effects of drugs designed to kill them.
In low- and middle-income countries, resistance is already high: in Indonesia, Brazil and Russia are already resistant to at least one antibiotic up to 60 percent of bacterial infections.
The growth of AMR infections is estimated to be four to seven times faster than in 2030.
"Such high resistance rates in health care systems that have already weakened by already constrained budgets will create conditions for a major death bill, which will be largely covered by new debtors, very young children and the elderly." Said.
Read also: Antibiotic consumption nourishes fear on superbugs, rises
"Even small disruptions in the kitchen, small surgeries or diseases like pneumonia can be life-threatening."
Perhaps the more worrying is that the OECD predicts that the resistance to antibiotics in the 2nd and 3rd place – in the case of emergency-inflammatory infections – will be ballooned by 70 percent by 2030.
"These are antibiotics that we don't want to use as much as possible, because we don't want to use them," Cecchini said. Said.
"We actually use more when we need to use less, and we're running out of our best options in an emergency."
How to prevent disaster
The group, which advises the World Health Organization on public health initiatives, said the only way to prevent catastrophe is to implement instant changes in behavior in the sector.
The report called on health professionals to provide better universal hygiene standards in hospitals and clinics, washing hands of all staff and insisting they adhere to more stringent safety regimes.
At the same time, he suggested that resistance could be improved by better and faster tests to determine if an infection was viral – that is, antibiotics are useless – or bacterium.
The new swab tests can give results in minutes, and Cecchini suggested the idea of ​​"overdue prescriptions" for antibiotic wear to patients by waiting for up to three days of antibiotic wear – to run their own path of infection when roughly needed to get viral.
In the trials of the technique, two-thirds of patients who received prescribed antibiotics had never received the drug.
The OECD said the changes would cost $ 2 per capita (€ 1.7) per year and would save millions of lives and billion dollars in the middle of the century.
"These countries will reduce the AMR's burden by 75 percent," Cecchini said. "In a few months it will pay itself and save a significant amount."
[ad_2]
Source link