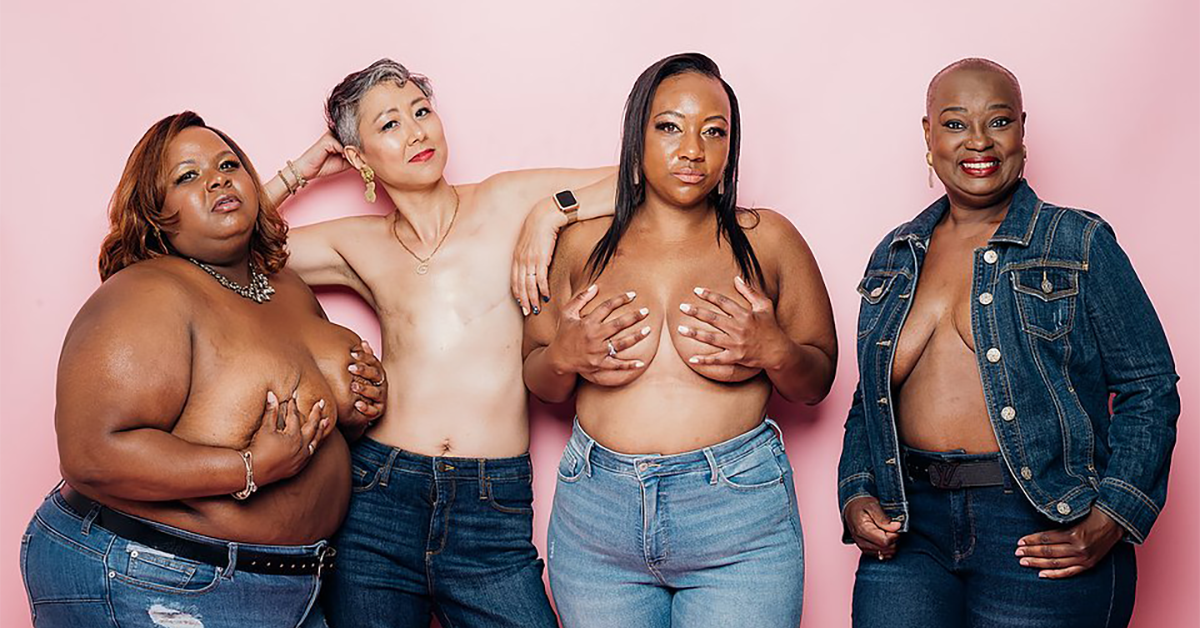 Women of color are underrepresented in the breast cancer community. This organization is changing that.
When Jasmine Souers and Marissa Thomas were diagnosed with breast cancer, it was nearly impossible to find women who looked like them in the educational materials.
Scrolling through dozens of images of white women with breast cancer was frustrating, and it made them feel lonely.
That's why in 2019 Souers and Thomas teamed up to launch For the Breast of Us, an organization that empowers women of color affected by breast cancer to connect with other women who look like, feel like, and face the same challenges.
Despite building a thriving community, there was still a lack of representation in images of what breast cancer looked like. Souers and Thomas decided it was time to do something about it themselves.
For their new photography and storytelling campaign #WhenYouSeeUs, For the Breast of Us recruited members of the Breast Cancer Baddie Ambassador team to attend a photoshoot and share what they want people to remember when they see them in the world.
"Being a part of this photo shoot gave us the opportunity to be the woman we once sought," says Thomas. "'You're not alone!' It's a great feeling to create something that screams. It is very important for our community," he said.
Souers and Thomas say their hope is that the often overlooked women will feel seen in the faces of women who were brave enough to be the people they once sought for themselves.
"This photoshoot is our way of saying, 'We are here, we matter, and we're done dying in the dark and suffering in silence,'" Souers says.
"We live boldly and loudly. And as long as we are alive, we will struggle to facilitate the journey of women diagnosed after us."
Source link