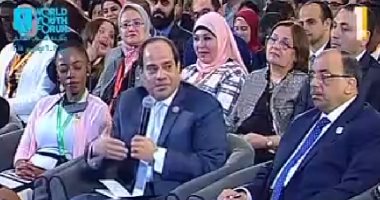 [ad_1]
President Abdel Fattah al-Sisi said that he has witnessed positive changes with Ethiopia's new leaders.
This was held at a meeting organized by al-Shisi on Tuesday, where he met with representatives of foreign media in Egypt on the sidelines of the World Youth Forum hosted by the city of Sharm el-Sheikh.
Uz We want to convert good intentions of Ethiopia into concrete agreements. We must ensure that the process of filling the Nahdha dam does not affect Egypt's water quota from a technical point of view, but the technical committees have not yet reached an agreement. We must ensure that it is not used. Bun The dam for political purposes, but there are positive indications from the new Ethiopian leadership. "
[ad_2]
Source link