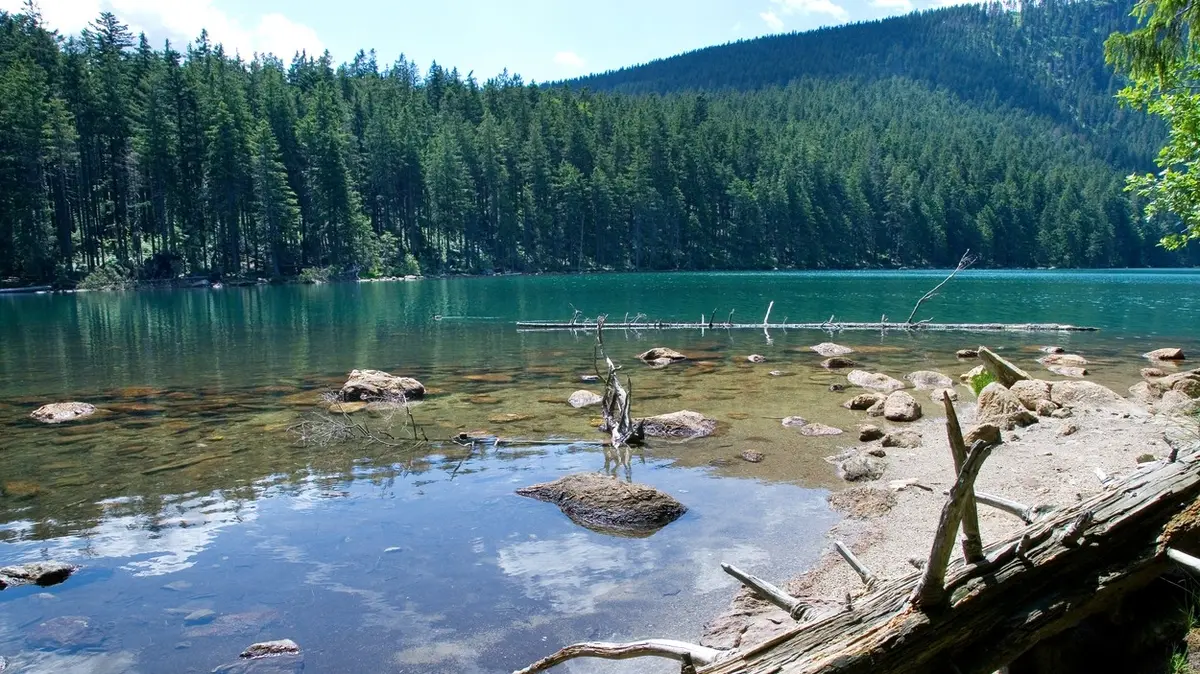 In the morning the ranger examined the area around the lake, where tourists are not allowed. Around 11 o'clock, a group of two men and a woman noticed that tourists wanted documents for them and began to explain to them that they were in a forbidden place.
The group claimed they had no documents, so the 53-year-old man decided to call the police. First time attacked.
"One of the men pushed the guard, who fell into the lake with the subsequent shot. The group of strangers continued towards Bílá Strž," he said.
The ranger then caught up with the group, but the same man who had pushed him into the lake earlier reacted much more aggressively the second time around.
"The same man verbally and physically assaulted him with a piece of wood in his hand and hit him on the forehead with his head," the spokesperson said. The foreigners then set out for the state border with Germany. The police officers informed their cross-border colleagues, who called the people in question and investigated the incident for alleged violence against an official.
The police ask the citizens, who were in the Black Lake at that time and took videos and photos of the scene, whether there is a record of the attack on the guard. They can send them to [email protected] or [email protected]
According to police, the assailant, aged 45-50, was around 180 cm tall, of large build, short hair, wearing a plaid shirt, light-colored shorts and a hat. The group was accompanied by a Siberian Husky dog.
Source link