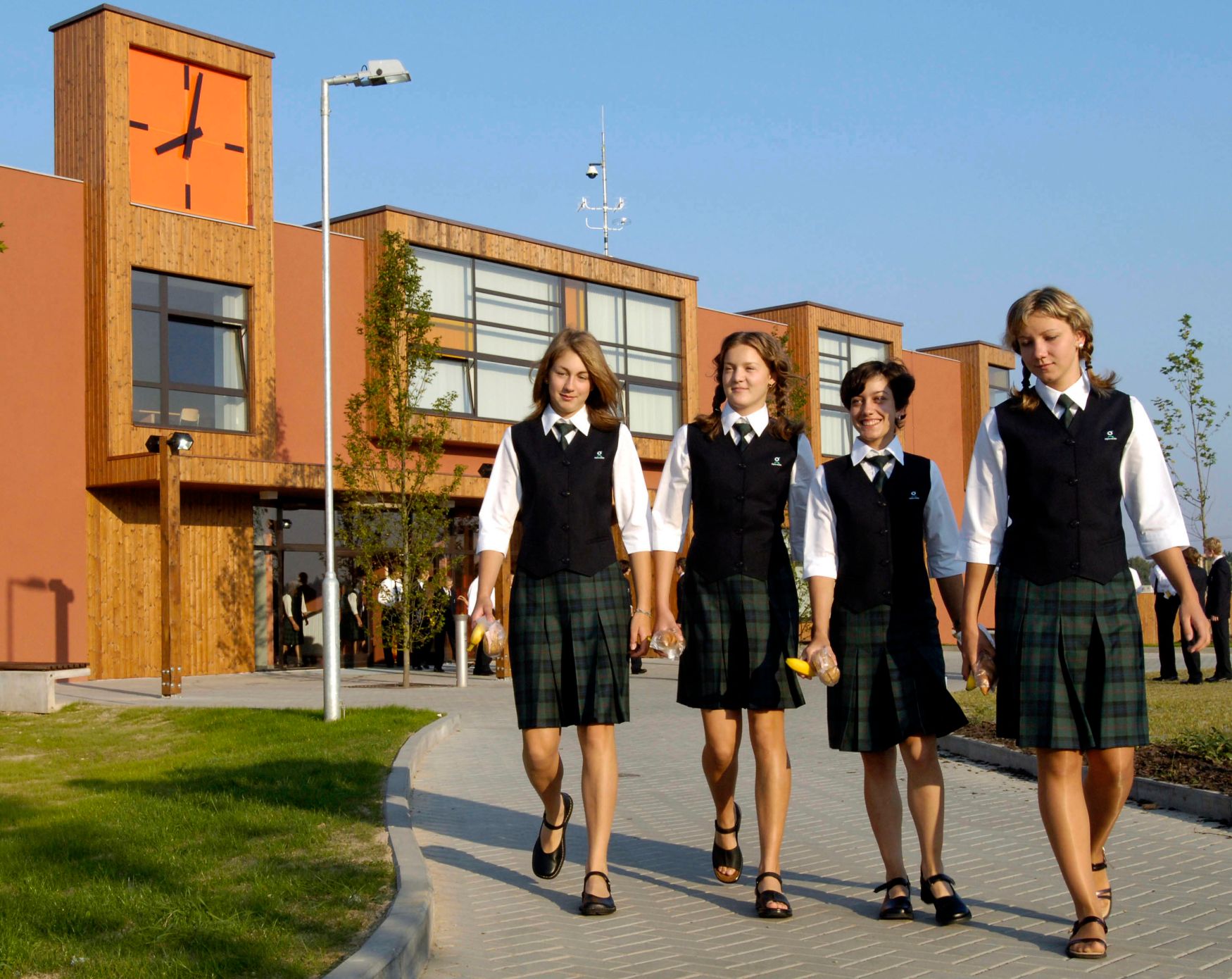 Petr Kellner, the wealthiest Czech who tragically died in Alaska on the weekend, is best known for his business activities. However, he was also an important philanthropist. For example, he supported the education of children who could not afford otherwise. Thanks to the Kellner Foundation, children from disadvantaged families or children's homes went to grammar schools and foreign universities.
Lukáš Kotlár grew up in an orphanage in South Moravia, where he went to study at the Open Gate grammar school in Babice, near Prague. The grammar school, founded by Kellners in 2005, was promoted thanks to the foundation that supports children from socially disadvantaged families and children's homes in their education. "The foundation paid for my studies in full during my high school and then for two years at university. It gave me an incredible chance as a kid from the orphanage, it opened the world for me." Kotlár says.
Petr Kellner, a 56-year-old entrepreneur who died tragically in a helicopter crash in Alaska at the weekend, is best known for his commercial activities within the PPF Group, which he founded and is a majority shareholder. For example, there has been a lot of talk recently about his Nova TV acquisition, but he focused his business mainly on China and Russia through Home Loan.
The public, however, knew less and less that the wealthiest Czech was behind the establishment of The Kellner Family Foundation, with his wife Renáta, which supported young people to study at high schools and universities or foreign universities, but also financed the development of young people. cancer treatment. It is also behind the launch of the Help Schools Succeed project, which deals with the education of teachers and principals.
The foundation was established in 2009. Two years later, the couple joined him with the Educa Foundation to fund the education of disadvantaged students at that Open Gate grammar school. The aim was to provide education for gifted children regardless of their social status, so children from children's homes or from financially disadvantaged families receive education there (ordinary families pay 256 thousand SEK per year for education, and 470 thousand SEK per year for accommodation and meals).
Kellner hardly ever gave an interview, but made an exception for MF Dnes in 2007, saying that they were often children with a difficult fate and whose parents died in an accident. "Then when you look at them two years later, you see a total difference. Also, we were able to feel that we didn't feel any barriers between paying and non-paying kids. I'm so glad it worked," said Kellner. the newspaper of that time.
In its final annual report for 2019, the foundation stated that it provided SEK 89.5 million for education projects in the Czech Republic this year. On the website of the foundation, it is stated that 342 students have received scholarships at Open Gate Grammar School since its establishment.
One of them was the aforementioned Lukáš Kotlár, who today works as the director of a PR agency. He is also the editor-in-chief of the Zámeček magazine, designed for children from children's homes, to which the Kellner couple also contributed.
To study in Scotland or Oxford
A native of Chomutov, Jan Krajník transferred to Open Gate grammar school when he was starting seventh grade. The foundation paid him most of his education and also supported him during his undergraduate studies at the University of Aberdeen in Scotland, and later earned a bachelor's degree in psychology.
"The Foundation's financial support has allowed me to develop in terms of personality and education from an early age, and gave me opportunities I could not have imagined before coming to the Open Door," explains Krajník.
The Foundation pays tuition, travel and expenses for gifted students in a foreign country. About fifty young people each year receive support in this way, some are paid to study at domestic universities.
Thanks to the foundation, Daniel Řezníček managed to complete a school at the University of Scotland, specifically the University of Glasgow. He first received a scholarship from another Czech foundation, but this was a smaller one-time contribution. The first year ended only thanks to the support of the Scottish University Fund for promising students in financial trouble.
But before the second year, Řezníček knew that he could not count on similar support. "That's why I turned to the Kellner Family Foundation and I succeeded with my application. The important thing is that although the scholarship is applied every year, once you are somehow part of the scholarship, you are expected to be supported to the fullest."
In the last three years, the foundation has paid off most of the rent-related costs. In addition to the Řezníček Foundation, he also supported his family and earned extra money by working. "But the scholarship was so important, without it I wouldn't be able to earn a living at the same time as studying in Scotland," he understands.
He received his master's degree with honors in 2015. In addition to his Master's degree, he brought to the Czech Republic many friendships with people from all over the world, experience of living in a different culture, and a top-notch education. "Without the mentioned financial support, I would be in a completely different situation than I am today," he adds.
The Foundation also laid the foundation for the Don't Release the Soul organization, which indirectly deals with mental health. Thanks to the foundation, Tereza Růžičková, one of its founders, earned a bachelor's degree in experimental psychology at Oxford University and wouldn't otherwise have been able to afford it on her own.
"The British circle gave me much more openness and more information about mental health. Based on this, I founded the Don't Drain the Soul organization in the Czech Republic, which organizes educational activities on this topic," says Růžičková, currently completing his doctorate in Oxford. .
His doctoral research focused on treating depression, and one of his studies also looked at online therapy for depression during a pandemic. After his doctorate, Růžičková wants to return to the Czech Republic, where he wants to devote himself to psychological research and the provision of psychotherapy.
Exclusive to DVTV: Petr Kellner is dead. The richest Czech died in a helicopter crash
The guest of the DVTV special event is Jaroslav Mašek, editor-in-chief of Hospodářské noviny, Respekt journalist and air savior Tom Škrabálek. | Video: Martin Veselovský, Michael Rozsypal
Source link